The Thai Deputy Prime Minister announced that visitors did not encourage visitors to suck marijuana, after two months of legalization of this product.
We do not welcome such tourists, Deputy Prime Minister and Thai Health Minister Anutin Charnvirakul on August 17 responded to the media about the issue of foreigners to this country for use for marijuana for the purpose.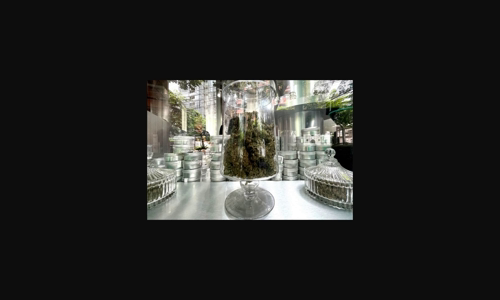 Anutin's statement was made in the context of the state of use for the purpose of entertainment increased sharply, when Thailand remove marijuana from the list of narcotics, allowing people to use for medical purposes.
Despite the legalization of marijuana, Thailand still prohibits more than 0.2% tetrahydrocannabinol (THC - excitement in marijuana), as well as marijuana for entertainment purposes.
Anyone who is found to use marijuana for entertainment will be subject to judgments in accordance with the Thai law.
Marijuana containers in a drug store in Bangkok, Thai capital, August 17.
Despite the Government's recommendations, marijuana business establishments still arrange special areas, attracting many local people and tourists to use marijuana for entertainment.
Many Thai people believe that the decision to legalize marijuana is harmful, bringing many troubles, while others support and make new suggestions.
Yada Pornpetrampa, owner of a food counters in Khaosan, Bangkok for three decades, said when the law changed on June 9, marijuana products filled this famous tourist street.
Not everyone comes to Khaoosan because of marijuana.
Nearly 10 days after the legalization of marijuana, Mr. Anutin issued a ban on people under 20 years old, pregnant and lactating women using marijuana.
Meanwhile, Kitty Chopaka, a marijuana business, said that community education about the pros and cons of marijuana is essential.
Marijuana is now viewed in a negative way, but other drugs such as Hong Phien are being sold at a much cheaper price, Chopaka said.
One month after the government legalized marijuana, the public opinion of Thailand constantly argued about how to use this plant in reality.
The fair in marijuana in Muang district, Buri Ram province, Thailand, last weekend, attracted nearly 67,000 visitors, when many people came to receive or buy seedlings.