Ian destroyed Florida with more than 240 km/h, but most of the 123 victims were killed by drowning.
When Ian stormed the Cayo Costa area, Florida, USA last week, Chanel Maston and his friends quickly ran to the top floor of the villa.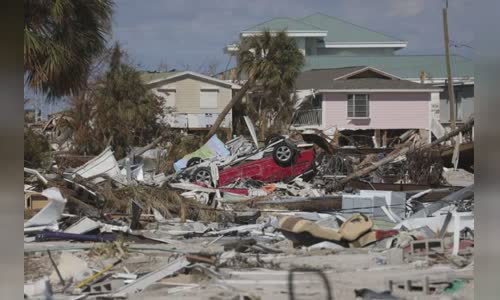 But heavy rain poured down continuously and floods rising very quickly.
She took her last breath right there, in our arms, Maston, 48 years old, choked.
The deserted scene after Ian storm at Fort Myers, Florida, October 4.
Harris-Miles was one of at least 123 Americans who were killed by storm Ian, Florida.
According to Florida Medical Expertise (MEC), floodwaters rising due to Ian storm are the cause of many people killed the most, both directly and indirectly.
Ian storm caused floods to rise 5.5 meters, engulfing many houses in Florida.
I don't want to scare people, but they need to understand that the leading cause of death is drowning, W. Craig Fugate, former leader of the Florida Federation (Fema), said Florida.
Mobile home concentration area at Fort Myers Beach, Florida, flooded with floodwaters, on September 29.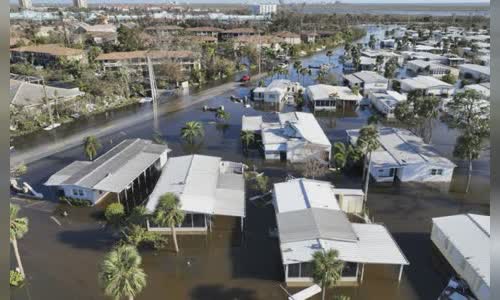 A week after the storm landed, the rescue force continued to review the residential areas submerged by floodwaters and continued to detect drowning bodies in the house or basement.
Roger Desjarlais, Lee County official, admitted that they did not know the last number of deaths, when the search work continued.
According to the US National Storm Center (NHC), water rising water, heavy rains, floods and large waves are direct causes of 90% of stormy deaths in the country.
Experts say Americans often underestimate the power of floodwaters.
Mitch Pacyna, a 74 -year -old resident of Fort Myers, witnessed many storms landing in this area for 27 years living here.
Although officials asked the Fort Myers to evacuate, Pacyna resolutely cling to the house.
Shortly thereafter, the big wave constantly broke into his house, swept away everything in the garage.
In the storm, 'running water and hiding' is a secret of survival, John Renne, a specialist from Florida Atlantic University.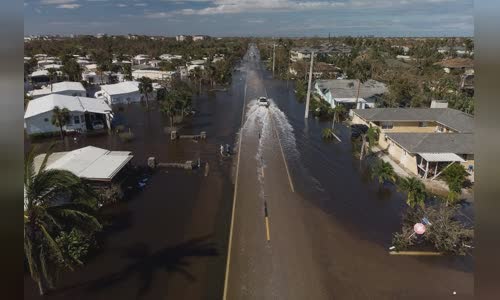 A residential area was flooded after Ian in Fort Myers, Florida, September 29.
Red Cononut RV Park, used to be an oasis on the beach, where Miss Nene's friends rented a villa, became a deserted after the storm.
The villa almost has nothing left.
Finally, the rescue force heard the cries of the group and pulled them out, but could not save Nene.
Never imagined, Maston burst into tears.
For many people on Pine Island, Harrold's tractor is the only means to help them connect to the outside after the Ian storm.
Naples city rescue forces smashed the car window to bring people trapped out, when the flood water in Ian storm rises to the waist.