Many of Russia's modern weapons have fallen into Ukraine when they withdrew and they now become a powerful tool in Kiev's hands.
The British Ministry of Defense on October 7 published an intelligence report that the Ukrainian army seized at least 440 tanks and 650 Russian armored in the counter -attack campaign.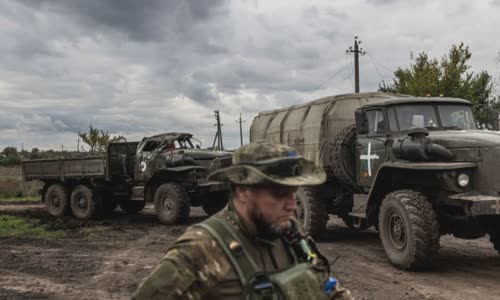 Ukrainian military officials also confirmed that the wicked counterattack campaign in Kharkov has caused hundreds of Russian weapons to fall into the hands of Kiev, when the Russian army was rushed back, leaving many heavy and countless weapons.
Many weapons in good conditions were immediately used by the Ukrainian army, the rest was being repaired to quickly return to the front.
The Ukrainian army truck painted the cross -shaped cross -shaped Russian military truck recently collected in the Eastern battlefield.
These weapons are significantly increasing the strength of the Ukrainian forces when they launched a counterattack campaign in Donetsk province, including Lyman city, and continued to thrust to the east, enter Lugansk province near the province
Ruslan Andriyko, Deputy Battalion Commander of the Ukrainian Army Carpathian Sich, said his unit seized 10 Russian T-80 tanks and 5 2S5 Gialsint 152 mm self-propelled artillery after entering the city of Izyum last month last month.
We gained a lot of spoils that we didn't even know what to do with them, Andriyko said.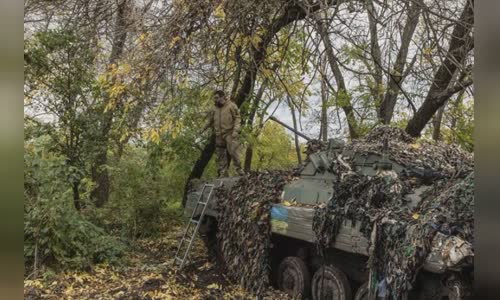 The commander of an Ukrainian artillery battalion at the Kharkiv Front said his unit is currently using 4 2S19 MSTA 152 mm self -propelled artillery to Russia's recent Russia, besides the American and currently produced artillery artillery.
The Russians no longer have the advantage of firepower.
Combined with the weapon obtained when Russia withdrew from the outskirts of Kiev and northern Ukraine in April, the recent spoils turned Moscow into a large heavy weapon supplier for Ukraine, according to Oryx, organized division.
Ukrainian officers standing on a Russian infantry car collected in Donetsk, eastern country, on October 5.
However, not all Russian weapons that Ukraine earn are advanced.
Russia also seized many Ukrainian weapons, but mostly in the early days of the conflict.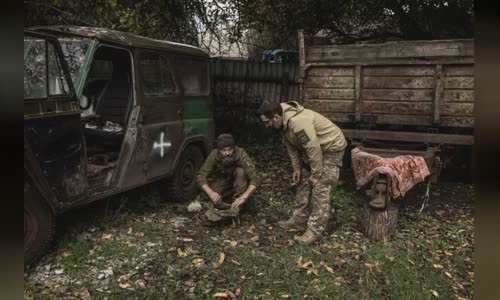 In Izyum, Ukraine captured more modern weapons of Russia, such as T-90 tanks and BTR-82 infantry fighting vehicles and automatic cannon.
Western allies do not send tanks to Ukraine.
According to Colonel Serhiy Cherevatyi from the Eastern Ukrainian combat command, the experience of learning how to operate various weapons systems in relatively short time has helped them easily reuse Russian weapons obtained.
Ukrainian soldiers submitted a bag full of Russian grenades next to the spoils of the Russian army in Donetsk on October 5.
If we learn how to use Panzerhaubitze, Krab and Paladin, then proficiency in Russian systems, which are similar to our weapons, is not a problem, he said.
The winning of the boots also gives us a sense of pride and enhancement of the fighting spirit of everyone, Andriyko, commander of the Carpathian Sich Battalion.