The scene has no trace of the explosion that the US is more likely to use AGM-114R9X missiles, also known as Ninja bombs, to destroy the al-zawahiri terrorist boss.
US President Joe Biden on August 1 announced that these forces have successfully implemented the ambush in Kabul of Afghanistan, destroying the leader of the terrorist organization al-Qaeda Ayman al-zawahiri.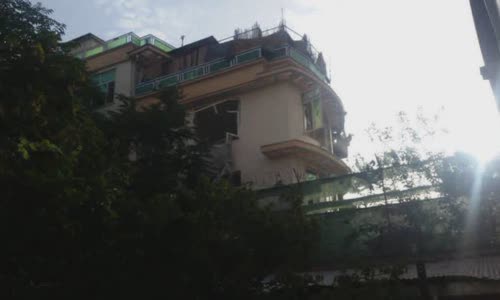 The image shared on social networks on August 2 showed a house with two broken windows, but the rest of the building was not significantly damaged.
The house is said to be where al-zawahiri was destroyed on July 31.
The Al-Qaeda leader seemed to be destroyed by the US drone (UAV) with two Hellfire missiles, when he walked to the balcony of the house.
US officials have not revealed the weapons used in the attack, but military experts say the CIA is likely to have deployed AGM-114R9X missiles, also nicknamed the Ninja bomb, to ensure the pepper.
AGM-114R9X has been developed in 2011 on the basis of ground-led missiles with Laser AGM-114 Hellfire, in order to reduce casualties for civilians in terrorist ambush campaigns, by the original Hellfire missile.
The R9x version is known as Ginsu Bay or Ninja bomb, because the bullet does not use explosives, but has 6 long steel blades.
This is a modal window.
Beginning of dialog window.
End of dialog window.
AGM-114R9x missiles were discovered in March 2017, when the US UAV raided AL-KHAYR al-Masri cars, the high-ranking leader of Al-Qaeda in Syria.
The United States has repeatedly used AGM-114R9X at conflict hot spots such as Libya, Syria, Iraq, Yemen and Somalia, including the campaign to destroy Jamal Al-Badawi, who was charged with the mastering the destroyer bombing
The United States made air strikes in Afghanistan last week at the instruction of Mr. Biden, destroying the leader Al-zawahiri of the al-Qaeda terrorist organization.
The US intelligence takes months to identify Al-zawahiri's active and operational rules, before launching an air strike in Afghanistan.