The majority of Americans are not satisfied with the state of the country, when a poll shows that 85% of the country is going in the wrong direction.
According to the AP survey results and the Center for Public Affairs (Norc) were published on June 29, 14% of Americans believe that the country was on the right track.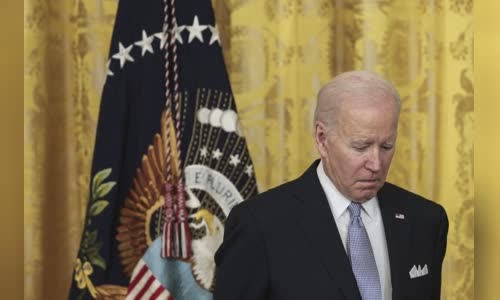 92% of Republican voters and 78% of Democratic voters are not satisfied with the country's line, the highest number of Democratic voters since President Joe Biden took office in January 2021.
20% of Americans describe good national economy, while 79% speak poorly.
US President Joe Biden at the White House in May. Photo: Reuters.
A reuters/IPSOS polls were published on the same day showing increasing discontent, especially in democratic voters, after the Supreme Court made a ban on abortion.
The American review of President Biden is still low.
During AP-NORC's poll, 28% of adults in the US agreed on Biden's work performance on economic issues, 36% agreed on how to work on gun policy and 53% approved the way.
Biden is facing a series of difficulties due to increased inflation, as Russia's military campaign in Ukraine has pushed the price soared and the global supply chain is still affected by Covid-19 pandemic.
The latest exploration shows that the support rate of the US president has dropped to 39%, close to his lowest level in his term.
The support rate for US President Biden has dropped for 4 consecutive weeks, to 36%, nearly equal to the record low of the Trump predecessor.