The Russian military announced that the mine, factories and villages around the eastern city of Lysychansk, paved the way straight into the inner city.
The Russian armed forces are maintaining the successful advance of the Lysychansk area.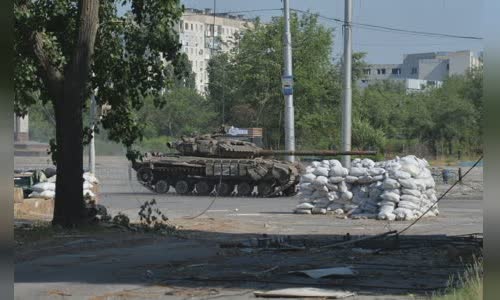 Lugansk militia tanks deployed at Severodonetsk on June 20.
General Konashenkov added that the Ukrainian army is suffering from lives, while many units are also withdrawing chaos from the area.
Nearly 200 enemy gunmen were killed in just one day in Vernhnekamenka and Vermhnekamensky.
Ukrainian officials have not commented on this information.
Andrey Marochko, representative of the People's Army of Lugansk (LPR), previously said that the Ukrainian separatist and the Russian army crossed the Severskyi Donets, opened the attack from the North to surround Lysychansk.
This attack will form a new pincer, combined with the attacking squad from the South to close the siege with Lysychansk.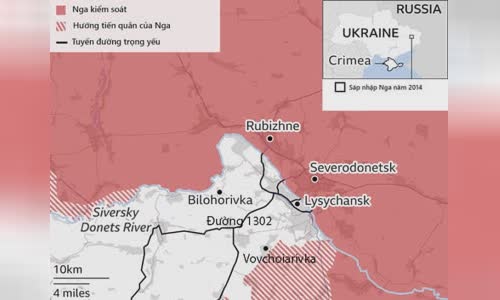 The Governor of Lugansk Serhiy Gaidai said Lysychansk is facing an extremely difficult situation.
Lysychansk was the last large city controlled by Kiev in the Eastern Lugansk province, after Ukrainian units withdrew from the city of Severodonetsk across the Severskyi Donets.
The battlefield situation in Lugansk, eastern Ukraine.
The separatist said the Lugansk militia and the Russian army crossed the Severskyi Donets, opened the attack from the north to surround the city of Lysychansk.
The convenience of Donbass helps Russia reverses the battlefield and is at the most advantage after 4 months of fighting in Ukraine.