Tokyo is concerned that Japan's energy benefits are affected by the decree to transfer a gas project that Moscow issued.
Russian President Vladimir Putin on June 30 signed an order to set up a new company to take over all the rights and obligations of Sakhalin Energy Investment Company, Sakhalin-2 Oil and Gas Development Group.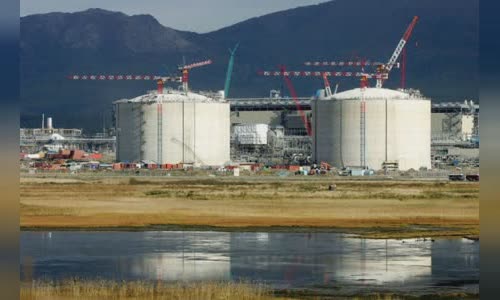 The two Mitsui and Misubishi trade companies of Japan owns 12.5% and 10% of the shares in the Sakhalin-2 project, but the future of these investments becomes uncertain after the decree of Moscow, by
We believe that Japanese resource benefits are not allowed to be damaged, Japanese government spokesman Seiji Kihara today declared, added Tokyo is closely monitoring the impact of natural gas imports.
Sakhalin-2 liquefied gas factory in Prigorodnoye, from Yuzhno-Sakhalinsk, a city of Sakhalin Island in the east of Russia, about 70 km south, October 13, 2006.
Japan, a nation of poor energy resources, depends greatly on imported liquefied gases and previously announced not to withdraw from the Sakhalin-2 project despite participating in energy sanctions imposed by the West on Russia.
Moscow declares the new decree to react to the unfriendly actions of countries that are imposing restrictive measures to Russia due to Ukraine conflict.
Mitsubishi and Mitsui spokespons said the two companies were considering the details of the decree and in collaboration with the Government.
Japan depends heavily on fossil fuels imported in part because many nuclear reactors stop working after Fukushima disaster in 2011.
Russia provides nearly 9% of Japanese LNG demand, and Australia accounts for 40% of the Japanese market.
Japan emphasized the importance of LNG projects in Russia for energy supply and confirmed that Tokyo had no intention of giving up.
Cooperation with Russia plays an important role in Japanese energy security, but Tokyo is facing a great pressure to give up this oil and gas source.