Heavy rains continued to hit many parts of Australia today, alleviating forest fires and drought that lasted for months.
According to the New South Wales weather agency, heavy rain is expected to continue in many areas facing wildfires in the state and Queensland. This is considered a good sign that can improve long-term drought.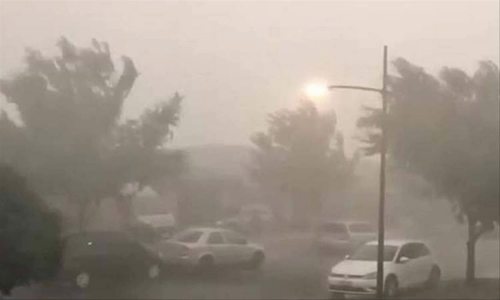 "The recent rains have been fantastic," said Sam White, a farmer in Guyra town, north of New South Wales.
Heavy rains also helped to improve air pollution in Australia, but according to AirVisual's rankings on January 17, Sydney, Canberra and Melbourne are still among the top 100 most polluted cities in the world.
Meteorologists said the heavy rain could partly assist firefighters and farmers who are facing drought, but warn it also comes with a risk of flash floods and landslides.
On January 15, rainfall of up to 80 mm rained down on states in the Australian wildfire disaster, helping to extinguish many fires. Firefighters and people celebrated when they received the first precious rain.
Australian bushfires over the past several months have been devastating, devastating millions of hectares of forest and killing about one billion animals. Australian officials have worked hard to cope with the crisis with support from many countries such as the US, Canada and New Zealand.
Forest fires often occur in Australia in the summer, when the weather is hot and dry, causing the fire to easily spread and spread quickly. However, this year's wildfires came abnormally early, from late July, and lasted for months. Most states in Australia now experience wildfires, but Victoria, New South Wales and South Australia are the places most affected.