China allows most cinemas to reopen next week, after 10 days in a row without new cases of community infections.
The China Film Administration said today theaters in "low-risk" areas could resume operations from July 20, but must check guests' body temperature and enforce regulations.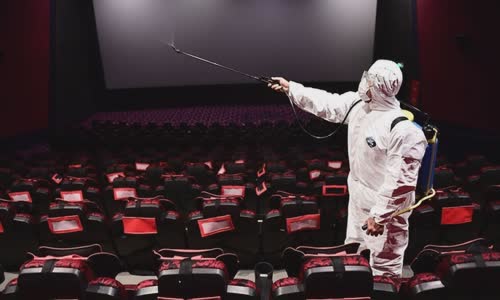 Movie theaters are also required to sell tickets for no more than 30% of the seats in each show, and must arrange customers at least one meter away, the Cinema Administration said.
Chinese officials announced in March that they would reopen ceased cinemas from the end of January due to Covid-19, but the decision was quickly reversed when the country unexpectedly discovered new clusters.
Movie theaters this year suffered heavy losses because of Covid-19, because it was one of the last businesses to reopen even after the cases were reduced and the country gradually returned to normal.
Wanda Film, China's largest cinema chain, said on July 15 it planned to post a loss of at least 1.5 billion yuan (about US $ 214 million) in the first half of this year.
The National Health Commission of China (NHC) today reported a new case of an immigrant in Shanghai, not recording more cases and suspected community infections.
After starting from Wuhan in December 2019, Covid-19 has appeared in more than 210 countries and territories, causing more than 13.6 million infected people, more than 586,000 deaths and more than 8 million recovering.