The Chinese foreign minister said the US should "better manage" its internal affairs and stop interfering "too far" in other countries' affairs.
"Now is the time for China to ask the US to stop interfering in Beijing's internal affairs," China's Foreign Ministry on September 12 quoted Foreign Minister Wang Yi during a press conference with his Russian counterpart Sergey Lavrov at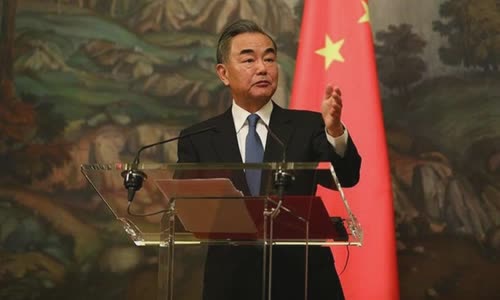 Mr. Wang said that the Chinese parliament has never discussed the bill aimed at the internal affairs of the US, but the US Congress "regularly issues many bills related to the internal affairs of China".
"We think that some people in the US should manage their affairs well first, adhere to the principles of international relations and stop dipping their nose into the affairs of other countries," Mr. Vuong added.
Foreign Minister Wang Yi's comments came after US technology company Microsoft on September 10 said that in recent weeks it detected cyber attacks from China, Russia and Iran aimed at meddling in the presidential election.
Microsoft said that Chinese hackers attacked many people involved in candidate Joe Biden's campaign and many other important people in the US foreign affairs field.
During a press conference in Beijing on September 11, Chinese Foreign Ministry spokesman Zhao Lijiang said Microsoft was "disruptive", "fabricated" about information on cyber attacks and election interference.
The US-China relationship is at its lowest level in decades, as the two countries get caught up in a series of controversies in all areas, from trade to technology, revoking journalists' visas and closing consulates.
On the contrary, the relationship between Russia and China is increasingly improving and becoming "an important source of stability" in the context of the world fluctuations due to the Covid-19 pandemic, according to Vuong.
"We oppose the actions of ignoring the Covid-19 threat while increasing the spread of the 'political virus'," Wang said.