A few days after the discovery of nCoV infection in Kashgar, Xinjiang, China, China immediately tested more than 4.7 million people there.
Officials say China's strict "formula" for rapid blockade and mass testing is important for the country to successfully control Covid-19, helping its economy to recover quickly.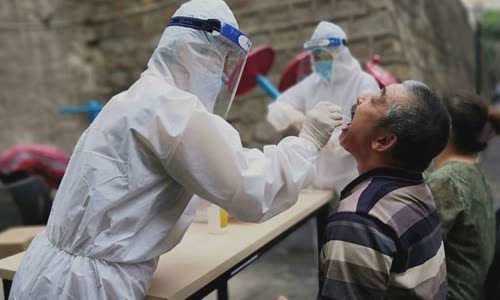 "China has implemented the most comprehensive, strictest as well as most radical control and containment measures since the outbreak of the Covid-19 pandemic. It has been shown that China's measures are effective.
The key to China's success is in part because the country's officials embrace every aspect of society, helping to quickly track down COV infections.
The Chinese government is also quick to enlist the help of businesses that are producing tens of millions of test kits and tightly control distribution and price, issues that are hindering efforts.
In China, mass nCoV testing is also required.
Earlier this month, the city of Qingdao tested nearly 11 million people in just five days after finding new infections.
Since June, China, where the first nCoV cases were found, has only reported more than 2,300 new cases.