Beijing warned it could arrest Americans in China in response to Washington's prosecution of scholars related to the Chinese military, according to the US WSJ.
The WSJ quoted unnamed sources as saying that Chinese officials repeatedly issued warnings through multiple channels against US government officials.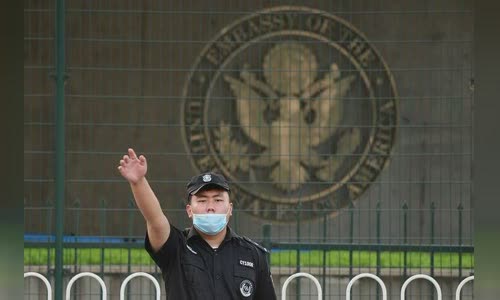 When asked about the matter, the White House asked reporters to ask questions for the State Department and not to comment.
"We have stressed with the Chinese government, even at the highest levels, concerns about China's coercive use of exit bans against US citizens and citizens of other countries. We will
Last month, the State Department warned citizens not to come to China, warning that Beijing could arbitrarily arrest American citizens and others "to gain leverage over foreign governments.
US-China relations are tense over a wide range of issues such as the South China Sea, Hong Kong, Taiwan and Xinjiang.
In July, the FBI arrested three Chinese nationals on charges of hiding their membership in the Chinese military when applying for visas to conduct research at American academies.
Last month, the US said it had withdrawn visas for more than 1,000 Chinese citizens.
China opposes the move, calling it a violation of human rights.