China may have withdrawn 10,000 troops from the disputed border area with India, as the likelihood of an impending conflict appears quite low.
"The withdrawal process started more than two weeks ago. All returned by military means, so the Indian side can see this," said an unnamed source with close ties to the Chinese military.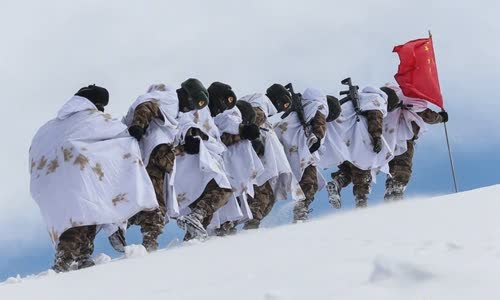 "Some of those 10,000 soldiers were supposed to return after more than a year on duty as part of the troop rotation. The Central Military Commission is now sure that neither side can fight in the weather.
The withdrawn mainly belonged to the force temporarily deployed from units in the Xinjiang and Tibetan military zones, he added.
Some Indian media also cited authorities as saying about 10,000 Chinese soldiers had withdrawn from Ladakh areas, signs of cooling down after a period of severe tensions between Beijing and New Delhi.
The conflict escalated in June 2020, when 20 Indian soldiers were killed in collisions with Chinese forces in the Galwan valley in the Ladakh region in the Himalayas.
General Manoj Mukund Naravane, commander of the Indian army, said today he hopes the talks will provide a friendly conciliatory measure to border tensions with China.
Yogesh Gupta, a former Indian ambassador to Denmark and an expert on Indo-China relations, said China's withdrawal might prompt India to consider a similar response, but progress and blame.