Inside the shenzhen airport gray warehouse, the row of white booths in the corner are fitted with displays showing storage temperatures.
A security guard wearing a mask, surgical shirt and rubber gloves stood guard.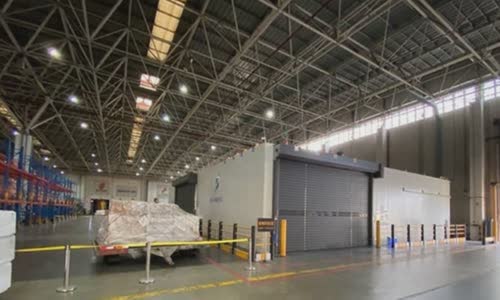 These temperature-controlled rooms, which have a total area of 350 square meters, will soon be filled with China-made Covid-19 vaccine, after being licensed by the country's pharmaceutical regulatory authority.
In the coming months, China will ship hundreds of millions of doses of Covid-19 vaccine to countries that have already conducted end-stage testing of their vaccines.
This global campaign offers China the opportunity to improve its image, which has been affected by the initial treatment of the Covid-19 outbreak.
Vaccines could be used by Beijing to "act as a tool for foreign policy to promote soft power and make international influence," said Yanzhong Huang, a senior global health expert for the Council.
At the beginning of the pandemic, China's attempts to increase sympathy by donating masks and medical equipment to severely affected countries were overshadowed by reports of poor quality supplies.
"Beijing's vaccine diplomacy may offer another opportunity," Huang said.
China currently has five potential vaccines from four companies that are in Phase Three clinical trials, the last and most important step before regulatory approval.
After controlling the Covid-19 situation in the country, Chinese pharmaceutical companies had to conduct tests abroad to test the effectiveness of the vaccine.
In return, many countries are promised early access to successful vaccines and even be granted local rights to produce vaccines.
Sinovac Biotech, a Beijing-based pharmaceutical manufacturer, has signed an agreement to supply 46 million doses of Covivd-19 vaccine to Brazil and 50 million doses to Turkey.
CanSino Biologics, which developed the vaccine with a Chinese military research unit, will provide 35 million doses to Mexico, one of five countries participating in the clinical trial.
China National Biotec Corporation (CNBG), a unit of China National Pharmaceutical Group (Sinopharm), mentioned less of its transactions.
In the United Arab Emirates, emirate Mohammed bin Rashid Al Maktoum of Dubai volunteered to get a test vaccine and it has been approved for use in emergencies.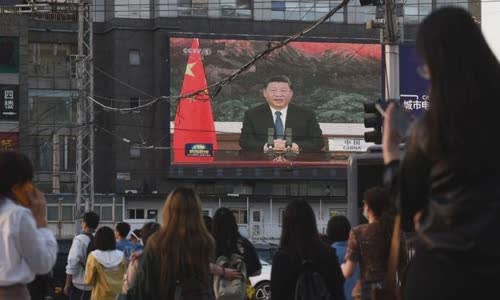 Liu Jingzhen, president of Sinopharm, said last month that dozens of countries had offered to buy the company's vaccine.
"China is not only politically determined to a vaccine diplomacy, but also possesses a strong capacity to make that happen," Huang said.
The country basically controlled Covid-19 and did not need emergency vaccination for its 1.4 billion population.
China's global vaccine campaign contrasts with the administration of President Donald Trump's "America First" approach, which focuses on vaccinating its citizens more than other countries.
"So far we have not seen the US say or suggest that it will devote a certain percentage of its vaccine to poor countries. This puts China in a better position to use vaccines to help.
In October, China joined COVAX, a global initiative backed by the World Health Organization (WHO), to ensure rapid and equitable distribution of Covid-19 vaccine for rich and poor countries.
COVAX is not encouraging governments to stockpile vaccines, but focusing on vaccinating at-risk groups in every country.
Chinese leaders have repeatedly stressed that the country's vaccines will be used to share, especially with developing countries.
In May, Chinese President Xi Jinping told WHO's annual congress that Beijing will turn its vaccine into a "global commodity", calling it "China's contribution to ensuring the
During a video summit with African leaders in June, Mr. Xi pledged that "once the development and deployment of the Covid-19 vaccine is complete in China, the African countries will be the first.
In August, Chinese Prime Minister Li Keqiang said Beijing would also give priority to Cambodia, Myanmar, Laos, Thailand and Vietnam.
Many of these countries are part of Beijing's Belt and Road initiative, a multi-billion dollar trade and infrastructure building program.
But there are indications that China's vaccine diplomacy has not always been smooth.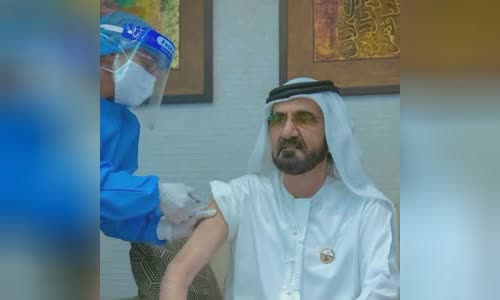 International public health experts also questioned China's emergency use program, which has tested vaccines for nearly a million Chinese before it can be proven safe in clinical trials.
To date, no Chinese vaccines have released any preliminary results on effectiveness, though the company's executives repeatedly emphasized their safety, claiming no side effects.
Compared to Pfizer and Moderna, Chinese vaccines have the advantage of not being stored at freezing temperatures, making them easier to transport and distribute, especially in developing countries that lack refrigeration capacity.
Kate O'Brien, WHO's director of the vaccination and vaccination program, compares vaccine development to a camp on Mount Everest.
Pfizer and Moderna's vaccines both use fragments of genetic material called messenger RNA (mRNAs) to prompt the body to make synthetic fragments of nCoV and stimulate an immune response, a new type of technology that has not yet been applied.
But mRNAs are very susceptible to decomposition at room temperature.
Meanwhile, the vaccines from Sinopharm and Sinovac use old technology, which has already proven effective in the production of other vaccines such as influenza and polio.
However, it is important to maintain this temperature throughout transportation, from leaving the production facility to the airport storage facility and eventually global distribution.
Cainiao, the logistics arm of Chinese e-commerce conglomerate Alibaba, will assist with the delivery of Chinese vaccines as soon as they are deployed.
The company is a partner of Shenzhen Bao'an International Airport, which was recently certified by the International Air Transport Association for pharmaceutical logistics services.
Cainiao also works with Ethiopian Airlines, which will deliver Chinese vaccines to the Middle East and Africa.
But Cainiao is also looking to add more routes to expand its global reach, according to CEO Wan Lin.
"Of course, we are still not sure about the exact need, but have built up resources to be ready for it," Wan said.