Vietnam asked China to end all activities that have escalated the tensions, after it announced the restoration of tourism in Hoang Sa.
"All activities in the Hoang Sa and Truong Sa archipelagos, without the permission of Vietnam, are in violation of Vietnam's sovereignty, international law and have no legal validity," the Foreign Ministry spokesman.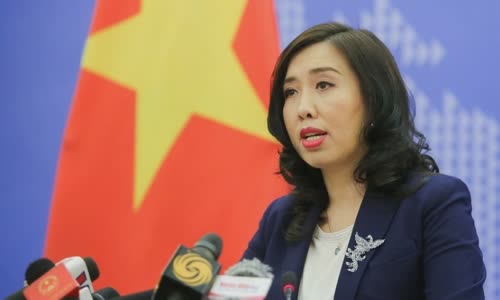 Previously, on December 1, the Department of Transport of Hainan Province, China, announced the resumption of cruise ships to the Paracel Islands illegally occupied by the country, after 11 months of shutdown due to the Covid pandemic.
Hoang Sa archipelago was occupied by China in 1974. Spokesperson Le Thi Thu Hang affirmed that Vietnam has sufficient evidence and legal basis to assert its sovereignty over the two Hoang archipelagos.
"Vietnam asks China to respect Vietnam's sovereignty over the Hoang Sa and Truong Sa archipelagos, to end any activities that could escalate tensions," she said.