Chinese people lined up at the airport after arriving from other countries around the world to avoid Covid-19.
The photos spread on social networks showed a lot of people lined up waiting for immigration procedures to mainland China after returning from the European epidemic.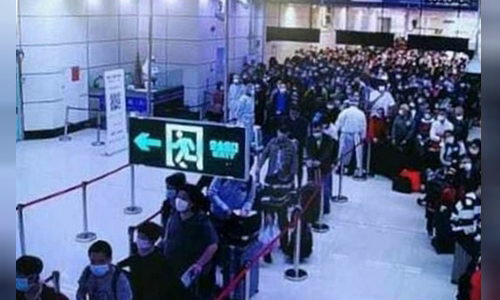 At the Shenzhen Bay Port on March 16, thousands of people crowded at the only immigration checkpoint between Hong Kong and Shenzhen. Beijing Airport, China's most crowded international airport, is also flooded with passengers from abroad.
Many wealthy people also rent a private plane to fly to Hong Kong and enter the mainland through the special economic zone. According to the Financial Times, on 18/3, Hong Kong International Airport has received a record number of private aircraft. 30 private aircraft parking spaces were nearly closed, the frequency of landing and taking off reached a record high.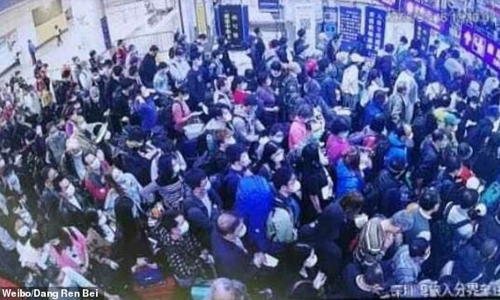 Europe is currently the center of the Covid-19 epidemic with more than 3,500 deaths, most of which in Italy with more than 3,400 cases. In the UK, where more than 3,200 cases and 144 deaths, Chinese people are willing to spend £ 21,000 (US $ 24,800) to take a seat on charter flights back home.
"I feel hopeless when the UK government lacks action to prevent the disease. Staying in the UK is very dangerous. I feel safer on the plane, I see everyone wearing masks and washing their hands," Yao said. 23-year-old Chinese student