Big parachutes are put into storage when it gets cold, but wealthy New Yorkers stay in the Hamptons after the summer for fear of Covid-19.
Robert Moore, a digital businessman whose hair has turned salt and pepper, is still "nesting" in his mansion in Amaganseet, a few tens of meters from the coast from March 13 when Covid-19 began raging across New.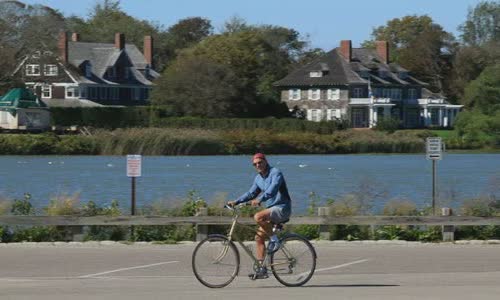 The 58-year-old decided not to return to the city where he has been for 26 years.
"If I had the choice, I didn't have to be in New York so I didn't want to be there," Moore said.
When New York became the first epicenter of an outbreak earlier this year in America, the city's wealthy flocked to Long Island, an island about two hours' drive from New York.
"When Covid hit it hard in mid-March, the rental market exploded," recalled James McLauchlen, a real estate agent.
McLaunchlen says some homes have been sold for $ 30 million or more and demand is outstripping supply with prices up 15%.
The Hamptons, an area of golden sandy beaches and quaint harbor towns, have long been a haven for the New York elite, but usually only during the summer from June to the end of August.
However, on a Wednesday in September, the restaurants in Southampton were still full at lunchtime, making owners extremely happy.
"There are obviously more people here at the end of September than usual. I hope this will continue," said Don Sullivan, owner of Southampton Publick House, the pub he opened 24 years ago.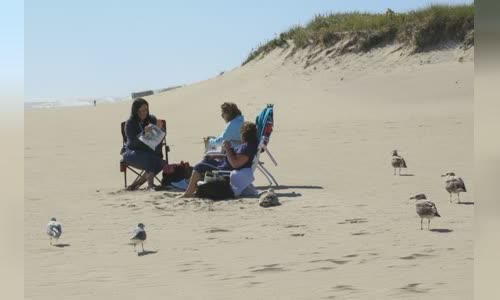 British auction company Phillips recently opened a branch in Southampton, as well as the Hauser & Wirth art gallery, in pursuit of the wealthy who fled New York.
Retirees, young professionals, households, of all ages are here as long as they have the means to live in this elite bubble, where celebrities like Steven Spielberg, Jennifer Lopez and Calvin
Ross School, a private school that costs more than $ 40,000 a year, has welcomed 100 new students into the new school year this year from kindergarten through fourth grade. Last year 16, according to Andi O'Hearn,
Our Lady of The Hamptons, a Catholic school in the Hamptons, has 30 students on a waiting list and "still gets calls every day," according to the principal, Sister Kathryn Schlueter.
"We will accept as many students as we can," she said.
Orson Miller, a 24-year-old French student, stayed with friends in the Hamptons while completing a master's program at New York University online.
"As long as New York has not completely resolved everything and the situation is not stable, I think people will continue to stay here," Miller said.
Natalie Simpson has been living in her home in the Hamptons since spring and will move to Connecticut instead of back to New York.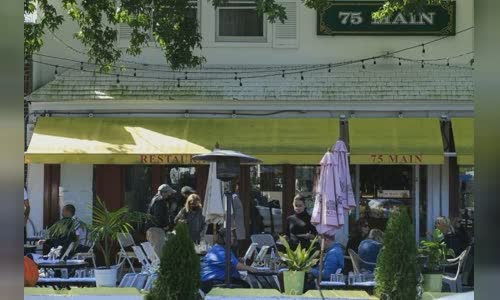 "It is no longer where we want to raise a child, even with that intention," explained Simpson.
With tennis, horseback riding, golf and beach sunsets, the people of the Hamptons experienced a pandemic that was different from those in New York.
"I love my children, I love them, I love those families who don't have conditions like us," Moore said.
When the cultural life in New York slowed down and the restaurant operated moderately, many people feared that New York would change forever.
"It will never be the same again, sadly," Moore said.
But not everyone is willing to give up the world-famous metropolis with the nickname "sleepless city".
"I miss New York and I look forward to spending more time there," said Lori Reinsberg, 61, an art dealer who has lived in the Hamptons since late May.