The Polish parliamentarian today announced positive for nCoV, becoming the first member of the European parliament to be infected with nCoV.
"Everyone, I have tested for nCoV. The result is positive. I am in the hospital and I feel fine. I will recover from the disease and we will overcome the pandemic. We have to be strong. Thank the doctors." , nursing and supporters. Remember to stay home. Good health, "Senator Adam Jarubas posted on Twitter March 20.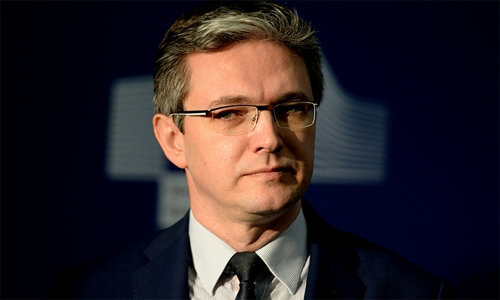 Adam Jarubas, 45, is a member of the European People's Political Group (EPP) in the European parliament (EP) and is the vice president of the Polish People's Party (PSL). Jarubas attended the final session at EP 9-10, then returned to Poland on 11/3.
The EP said the health department had received the information and contacted Jarubas. "The EP has not received information about other nCoV infections among its members," Jaume Duch spokeswoman said.
The World Health Organization (WHO) warns Europe of a global epidemic of Covid-19 when many countries in the region record tens of thousands of nCoV infections and thousands of deaths. Poland confirmed 378 cases of nCoV infection, an increase of 23 compared to yesterday, of which 6 died and 13 recovered.
Covid-19 started in China in December 2019. Covid-19 appears in 183 countries and territories with nearly 256,000 nCoV infections, nearly 10,500 deaths and nearly 90,000 have recovered