Japanese Prime Minister Abe today called on schools to reopen soon as the country recorded more than 900 cases of nCoV.
"For schools temporarily closed at the request of the government, I ask the Ministry of Education to draft specific guidelines for reopening at the beginning of the new school year," Japanese Prime Minister Shinzo Abe said in a statement. Tokyo press conference today.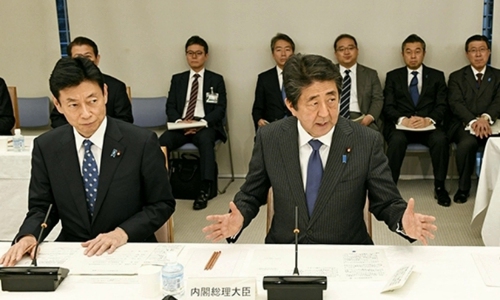 The new school year in Japan usually starts in April, immediately after spring break and ends in March next year. Prime Minister Abe on Monday called on primary and secondary schools to be closed from two-thirds to the end of the month.
A council of Japanese public health experts held a meeting to review and consider easing the recommended restrictions when the country avoided an exponential increase in nCoV infections. multiply. However, the group also warned that the epidemic situation could still change.
Abe also suggested the country could reconsider large-scale events. "The panel of experts demands to be cautious of the organizers of large-scale events. When the organizers decide to carry out such events, please refer to the council's guidelines for epidemic prevention. and be vigilant enough to prevent infection, "the Japanese Prime Minister added.
Prime Minister Abe's decision to close schools has been controversial, with many arguing that leaving school is not a good way to stop the Covid-19 epidemic. Chiba Mayor Toshihito Kumagai said it was difficult for parents of police officers, doctors and firefighters to take time off work to take care of their children. He also warned of the risk of children getting the disease from their parents, who often travel to crowded places like train stations.
Kanazawa mayor Yukiyoshi Yamano also disapproves of the government's decision, asking officials to reconsider the decision because his locality does not have much time to prepare. Many parents also went on social media to express their wish that the government and company leaders could create favorable conditions for them to stay home to care for their children when schools are closed.
Covid-19 has appeared in more than 180 countries and territories, making more than 250,000 people infected and more than 10,000 dead. Japan currently records more than 900 cases of nCoV, of which 33 have died.