The US Department of State today announced the suspension of worldwide regular visas issued by Covid-19, an emergency visa still being considered.
"In response to the major worldwide challenge involving Covid-19, the US State Department stopped regular visa services at all embassies and consulates. Emergency visas are still viewed." consider if US embassies and consulates have enough staff, "according to the travel recommendation released by the US Department of State on March 20.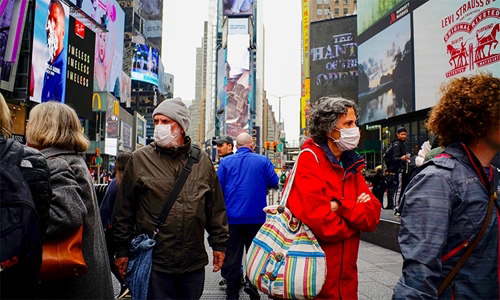 Earlier, the United States stopped issuing visas at a number of diplomatic missions abroad. Citizens of Western countries and some Asian countries that can come to the US without a visa will not be affected. However, the United States imposed a travel ban on citizens of 28 European countries to prevent Covid-19.
The United States also issued a travel warning at level 4, the highest, requiring citizens to stop all trips abroad due to the global impact of Covid-19. The US State Department said it was ready to assist citizens, but advised them to return home as soon as possible or prepare to stay abroad for an unspecified time.
More than 14,400 nCoV infections have been confirmed in the US, an increase of 650 in 24 hours, of which 218 deaths and 125 have recovered. US health officials warn that the number of nCoV infections will continue to increase sharply as more test results are paid.
Trump declared a national emergency because of Covid-19. Some states close schools, advising people to avoid gathering more than 10 people, restricting unnecessary travel or going to crowded places like goods and bars.
Covid-19 started in China in December 2019. 183 countries and territories recorded Covid-19 with more than 255,000 nCoV infections, nearly 10,500 deaths and nearly 90,000 have recovered.