Italy recorded an additional 627 deaths from nCoV, bringing the total number of deaths to 4,032 out of more than 47,000.
The Italian Civil Defense Agency said yesterday that there were 5,986 new cases of nCoV infection, making the total increase of 14.6% to 47,021, of which 5,129 people have recovered.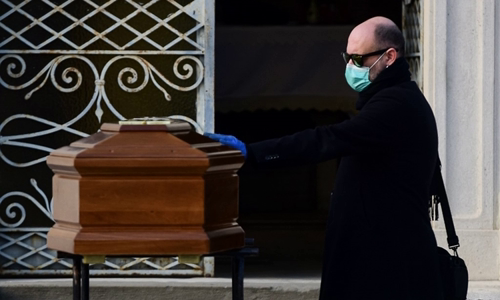 The number of people dying of nCoV increased to a record 627 cases, or 18.4%, to 4,032. A day earlier, Italy had become the deadliest epidemic in the world. The number of deaths in China, which recorded nearly 81,000 cases, is more than 3,200
The National Institutes of Health (ISS) said the average age of deaths was 78.5, with the youngest 31 years old and the oldest 103 years old. About 41% of people die in the 80-89 age group while the 70-79 age group accounts for 35%.
Italy has the second oldest population in the world after Japan, with about 23% of people over 65. Health experts say this demographic could explain why the country's mortality rate is 8.5%, double the global average.
The ISS report, based on data on 3,200 victims, said men accounted for 70.6% of deaths and women accounted for 29.4%. The average age of female victims was 82 while men were 79. The average age of positive people with nCoV was 63.
Further analysis of 480 deaths revealed that nearly 99% had morbidity. 48.6% had more than three pathologies. 73.8% had high blood pressure, 34% had diabetes and 30.1% had heart disease.
Covid-19 appeared in 185 countries and territories, causing more than 270,000 people infected, of which more than 11,300 died and about 91,000 people recovered.