He ordered all cafes, pubs, bars, restaurants, nightclubs, theaters and entertainment centers to close from March 20.
Prime Minister Boris Johnson announced yesterday in London that facilities should be closed "as soon as possible" from the evening of March 20 but that they are still allowed to provide home delivery. The orders closed for an indefinite period, but British officials would review them monthly. Shops selling goods and food are still open.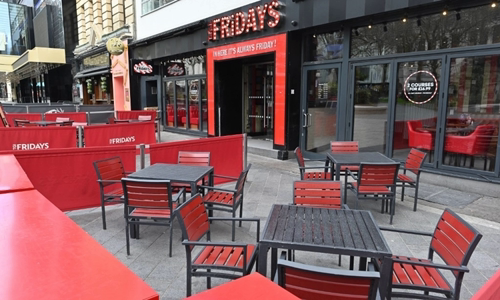 Johnson admits stripping British rights to a pub is a very difficult decision. "I can understand how people feel. It's heartbreaking to think about how difficult these facilities will be with the measures the country has to take."
The British government has launched an "unprecedented" rescue bailout and is committed to paying 80% of the salary of those unable to work because of Covid-19, up to $ 2,930 per month. "We have seen unemployment and possibly more people losing their jobs. I cannot promise that no one will face difficulties in the coming weeks," Finance Minister Rishi Sunak said in London on March 20. .
Earlier, British people ignored the official's recommendation to avoid crowding of officials to prevent Covid-19. Thousands of people without masks gathered to cheer on the band that handled Wales Stereophonics on March 15.
He recorded 3,983 infections, 177 deaths and 65 recovery. They are facing criticism from many other countries for not taking tough measures against Covid-19. However, British officials have repeatedly stated that they will have phased plans.
Covid-19 appeared in 185 countries and territories, causing more than 270,000 people infected, of which more than 11,300 died and about 91,000 people recovered.