Indian officials are hunting for a tiger that has killed eight people in the past two years in a forested area in Maharashtra, the western part of the country.
"We tried to catch the tiger using anesthetic-impregnated darts but with no success," said N.R.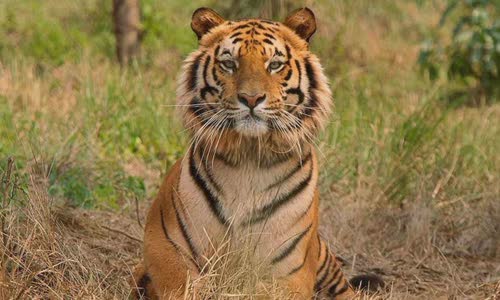 Her latest victim was a villager who was snatched to death on the evening of October 5, when he entered the forest to collect firewood in Khambada, about 660 kilometers from Mumbai.
Human activities have increasingly narrowed tigers' habitats in India in recent decades.
In June, a tiger believed to have killed three people was captured and taken to a zoo in the state of Madhya Pradesh, central India.
India is home to about 70% of all tigers in the world.