ASEAN and South Korea face a similar challenge and need to work together to "solve" the problem, according to ASEAN expert Wongi Choe.
"Competition between the US and China will continue and pose serious challenges to all countries," said Professor Wongi Choe, director of the ASEAN-India Research Center, Korea Diplomatic Academy (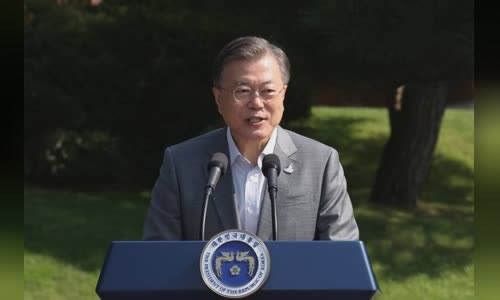 According to Professor Choe, the strategic confrontation between the US and China in 2020 will intensify when Covid-19 appears.
On the ASEAN side, in June, Vietnamese Prime Minister Nguyen Xuan Phuc, as the leader of the Chairman of the 202 Association, affirmed that ASEAN "did not want to choose a side" in the US-China competition.
"US-China competition has created a strategic 'dilemma' for both Korea and ASEAN," Choe told VnExpress via email.
Korea is one of the 10 main dialogue partners of ASEAN, participating in mechanisms led by the Association such as East Asia Summit (EAS), Regional Security Forum (ARF), ASEAN +3 (with China).
South Korea's Southbound Policy is the most successful initiative of President Moon Jae-in's administration, giving momentum to boost cooperation with ASEAN, said Professor Choe.
Choe said that Korea and ASEAN should make efforts to increase strategic cooperation in new and specific areas, when the US-China competition is forecast to increase.
"South Korea and ASEAN are still in the early stages of strategic cooperation," Choe said.