Iran sued the United States in the International Court of Justice for withdrawing from the nuclear agreement, arguing that it violated the Treaty of Amity signed in 1955.
Iran is scheduled to confront the United States at the International Court of Justice (ICJ) on September 14 in the latest series of controversy surrounding sanctions re-imposed by President Donald Trump against Tehran.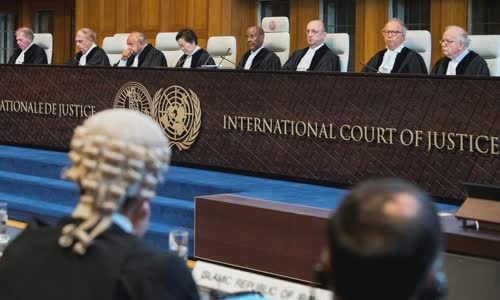 Tehran has been suing Washington for ICJ since 2018, when Trump withdrew the United States from the nuclear agreement (JCPOA) between Iran and world powers.
Iran won an initial victory in October 2018 when the ICJ asked the US to loosen its embargo on humanitarian aid goods.
The US representative will speak in court on September 14, while Iran will be on the 15th. The preliminary decision on the case may take months, while the final ruling will take years.
JCPOA was signed by Iran with 6 powers including the US, UK, France, Germany, Russia, and China in 2015 after 15 years of diplomatic negotiations.
President Trump in 2018 announced his withdrawal from the agreement because it was "ineffective", and at the same time carried out a campaign of maximum pressure on Iran by imposing multiple sanctions on this country, despite the objections of the
Since the US pulled out of the JCPOA in 2018, Iran has also given up some of the commitments in the deal in response.