Israel today started to reopen its economy with the government announcing it is activating a normal life when nearly 50% of the population has been vaccinated against Covid-19.
The store is open to everyone but some locations like Gym, the hotel, the theater will only receive people who have been injected with two Covid-19 vaccine nases from over a week ago or those who have removed the disease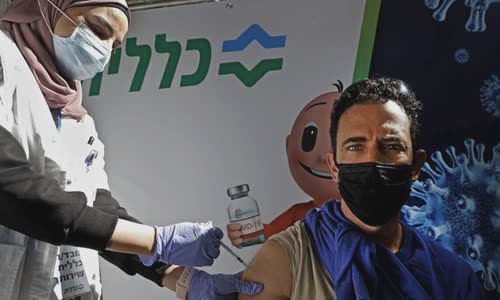 These are considered to be those with "green cards" and this information will show up on a monitoring application by the Israeli Ministry of Health.
Mandatory regulations on masking and community isolation remain in effect.
Exactly a year after Israel recorded its first Covid-19 infection, the easing of the February 21 restrictions is part of the government's plan to open up the economy more widely next month.
"We are the first country in the world to revive thanks to the millions of doses of vaccine we have brought back," tweeted Israeli Prime Minister Benjamin Netanyahu.
Israel has given at least one dose of Pfizer's Covid-19 vaccine to more than 46% of the population, the Health Ministry said.
Israel has so far recorded more than 740,000 infections and 5,500 deaths from Covid-19.
However, Nachman Ash, the doctor in charge of the country's pandemic response, noted that another blockade "is still possible" because "50% of the population is not immune".