Facebook on February 21 removed the main Facebook page of the Myanmar army due to its violation of regulations prohibiting inciting violence.
"In accordance with our global policy, we have removed the 'Tatmadaw Official Information' page from Facebook for continually violating the Community Standards, which prohibits inciting violence and harm",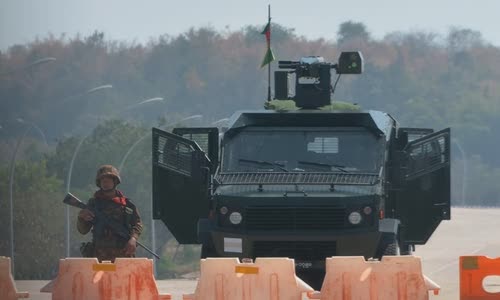 Tatmadaw is the official name of the Myanmar army.
Facebook in recent years has strengthened cooperation with civil rights activists and pro-democracy political parties in Myanmar, and has taken strong action against the country's military.
In 2018, Facebook banned General Min Aung Hlaing, the coup leader currently in power in Myanmar, and 19 other high-ranking officials and organizations, then removed hundreds of pages and accounts managed by the military.
Before Myanmar's November 2020 election, Facebook announced it was removing a network of 70 fake accounts and pages owned by military members, often posting positive military content or criticism.
Two people were killed in Mandalay, Myanmar's second largest city, yesterday when police opened fire to disperse those protesting the military coup here.
Much of Myanmar's country becomes chaotic after the military on 1/2 arrested the state advisor of Aung San Suu Kyi and elected leaders.
Suu Kyi was detained on charges of illegally importing radios and violating disaster management laws.