United Nations Secretary-General Guterres opposes the "use of lethal violence" in Myanmar after the death of two anti-coup demonstrators on February 20.
"The use of force to kill, threaten and harass peaceful protesters is unacceptable," UN Secretary-General Guterres wrote on Twitter on February 21.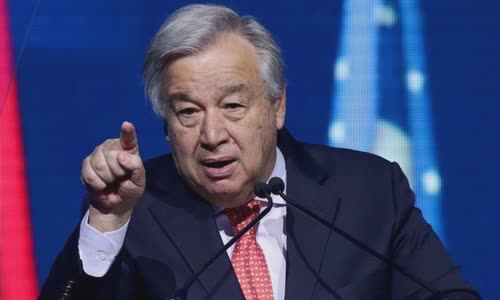 Two people were killed in Mandalay, Myanmar's second largest city, yesterday when police opened fire to disperse those protesting the military coup here.
"Twenty people were injured and two died," said Ko Aung, leader of the parahita Darhi volunteer emergency team in the city.
Meanwhile, Hlaing Min Oo, the captain of a volunteer emergency rescue team in Mandalay, said that 30 people were injured, half of whom were hit by real bullets.
Much of Myanmar was in turmoil after the military on 1/2 arrested State Counselor Aung San Suu Kyi and elected leaders.
Tens of thousands of Burmese have taken to the streets for days to protest against the coup, despite curfew and military restrictions.
Myanmar's military government has so far shown no interest in international condemnation.
Foreign ministers of the European Union (EU) will meet on February 22 to discuss measures to respond to the crisis in Myanmar.
EU Foreign Policy and Security Senior Representative Josep Borrell on February 20 urged Myanmar's security forces to "immediately stop acts of violence against civilians" after the incident in Mandalay.
Suu Kyi was imprisoned with alleged illegal importers of the radio and violated the Law on Disaster Management.