Former US President Donald Trump is scheduled to speak on the future of the Republican party and conservative movement in Orlando, Florida, on February 28.
According to a source who understands the former US President Trump's schedule, he plans to speak at the Conservative Political Action Conference (CPAC) on the final day of the event.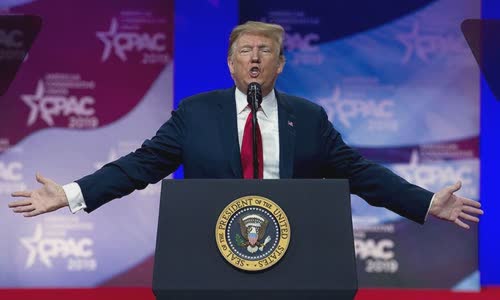 "He will talk about the future of the Republican party and the conservative movement," the source said, adding that the former US president could also comment on the border and pardon policies of his successor Joe.
This will be the first public speech since Trump left the White House and will take place as Republicans are divided on the way to deal with the former president.
Some of the top Republicans seen as bright faces for the 2024 presidential election are also expected to speak at the CPAC, such as former Secretary of State Mike Pompeo or South Dakota Governor Kristi.
CPAC, which is held annually, brings together conservative parliamentarians and media faces.
The US Senate voted on Feb. 13 with 57 yes and 43 votes against Trump's accusations of inciting riot in the parliament building earlier last month.
Trump is the first US president to be impeached twice.