Prime Minister Shinzo Abe could declare a state of emergency in many major cities on April 7, when the number of nCoV infections in Japan soared.
Japanese Prime Minister Shinzo Abe plans to announce an emergency plan today and announce a state of emergency in major cities such as Tokyo, Osaka and Hyogo Prefecture as early as April 7.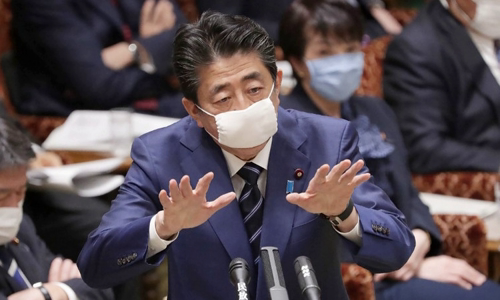 The information came after the number of nCoV infections in Tokyo exceeded 1,000. The Japanese government is under pressure due to criticism that it is acting slowly compared to many countries around the world, while the number of people infected with Covid-19 is skyrocketing. The country currently records more than 3,600 people infected with nCoV, of which 85 have died.
The revised law clause in March allowed Prime Minister Abe to declare a state of emergency if Covid-19 posed a "serious threat" to people's lives and adversely affects the economy.
The move gives governors of severely affected areas the right to demand that people stay home and force businesses to close, but not impose a blockade as in many other countries. However, the Japanese government does not have sanctions to handle violators and people still have the right to refuse to make requests at home.
Tokyo Governor Yuriko Koike last week expressed his support for declaring a state of emergency to urge people to implement a plan to isolate the community.
Japan has only tested nCoV for nearly 45,000 people out of 125 million people, according to the Ministry of Health, Labor and Welfare. This is a very small number compared to other countries in the region and around the world.
More and more people living inside and outside of Japan are concerned that Covid-19's warnings came to its people too late. Experts on infectious diseases warned that if Covid-19 spread rapidly in a country with an aging population like Japan, the cost would be very expensive.
Covid-19 originated in China in December 2019, has appeared in more than 200 countries and territories with more than 1.2 million cases, more than 69,000 people died and more than 260,000 people have recovered.