Japan is expected to dump more than a million tons of radioactive treated water from the Fukushima nuclear plant into the sea, despite fishermen's protests.
The major Japanese newspapers such as Nikkei and Yomiuri said on October 16 that the process of discharging water into the sea could start as early as 2022. This decision is supposed to end years of controversy about how to handle liquid.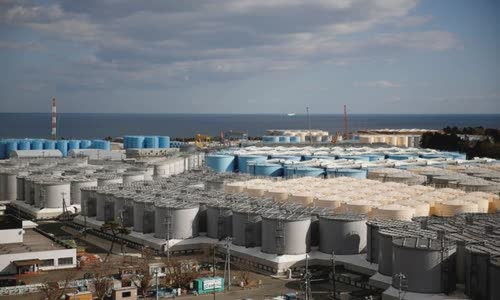 A Japanese government committee earlier this year said that discharging water from Fukushima into the sea or evaporating them were all "realistic options".
The Japanese team of experts in January said that releasing water into the sea is also a "viable" option as it is also used at normal nuclear reactors.
Japanese environmental activists have strongly opposed the proposal, while fishermen are also concerned that the decision to discharge waste could keep consumers away from seafood and other products in the region.
South Korea, which banned imports of Japanese seafood near the site of the nuclear disaster in Fukushima, has also repeatedly voiced concerns about the environmental impact of the decision to discharge.
The Japanese government has been considering this for more than three years, but decision-making is becoming imperative as the water storage space, including groundwater and daily rainwater seepage in the Fukushima plant, is running out.
After the strong earthquake in 2011, the three reactors at the Fukushima Dai-ichi nuclear power plant melted, causing contaminated water to leak, soaking into the groundwater and rainwater at the plant.