An aircraft carrier Theodore Roosevelt committed suicide while on a security mission on the pier at North Island base, California.
The US Navy has not announced the identity of a sailor who has been declared "dead from self-inflicted gunshot injuries".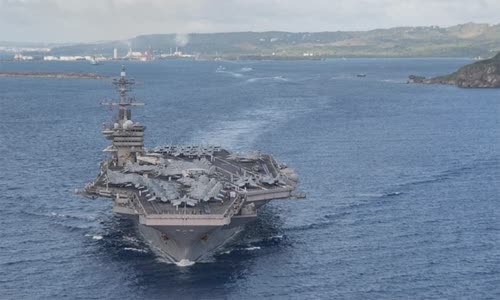 The criminal investigation agency of the US Navy is investigating the cause of the suicide.
US Naval Air Force spokesman Zachary Harrell said the suicide occurred the same day the USS Theodore Roosevelt was ordered to sail "planned training".
The aircraft carrier Theodore Roosevelt was suspended in March and docked at Guam after the Covid-19 outbreak broke out on board.