About 45% of Italians want Prime Minister Giuseppe Conte to stay in office after he suddenly announced his resignation and caused a political crisis.
The IXE poll published today also found Conte as the country's most trusted politician, with 52% of respondents expressing confidence in him.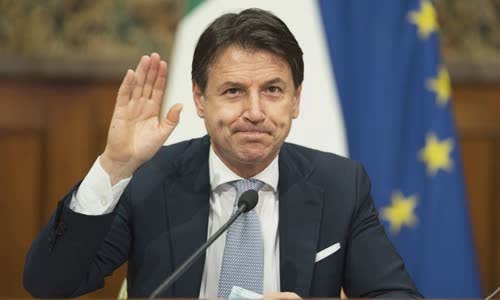 According to the survey, 26% supported organizing early elections, while 11% wanted the center-left coalition to return to power, but with a different prime minister.
Conte announced his resignation on Jan. 26 following a disagreeable relationship with a partner in the ruling coalition, leaving him losing majority in the Senate.
Conte's move to resign is reportedly dodging a key vote on judicial reform later this week in which his government is expected to lose.
President Sergio Mattarella has been negotiating with party leaders since January 27 and is scheduled to end January 29 to find a way out.
The main parties behind the outgoing government, including the Populist Five-Star Movement (M5S) and the center-left Democratic Party (PD), were ready to give Conte a chance.
Italy's political crisis began after Italian party member Viva led by former Prime Minister Matteo Renzi repeatedly left the alliance due to disagreements with the government over the economic slowdown and how to respond to Covid-19.
Italy has served 66 governments since World War II.