A majority of the Palm Beach, Florida commissioners did not support changing the name of the local Palm Beach International airport to Trump.
Donald Trump is said to have asked his advisers and aides how to get an airport named after him.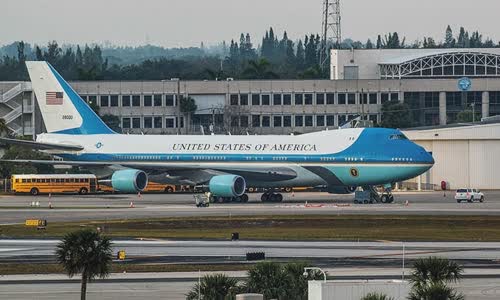 Palm Beach County Commissioner Melissa McKinlay this week told South Florida Sun Sentinel that she is not in favor of changing the airport's name.
Trump International is a name "more suitable for his golf courses, not ours", McKinlay said, adding that Ziegler, the Sarasota County commissioner, should probably "rename the facilities at
McKinlay is one of five Palm Beach commissioners who said they have no intention of renaming the airport, while two other commissioners did not respond to requests for comment.
Palm Beach's quick rejection of the idea could signal the difficulties the former president will face when he wants to put his name on buildings, streets or schools across South Florida, many of which are inclined.
On January 19, Anthony Sabatini, Florida state legislator suggested renaming the US 27 highway, which runs from Miami north of Tallahassee through Florida, in honor of Trump.
Former President Barack Obama had streets named after him in Palm Beach, Broward and Miami-Dade counties.
Robert Watson, a historian of presidents and a professor at Lynn University, said these renaming decisions did not cause much controversy, in part because cities typically wait a few years after the president.
However, Watson argues that Trump could be the exception because of the controversy surrounding him, especially the late period of his term, and the country's deepening divisions.