Immediately after Germany agreed to launch $ 10 billion to save Lufthansa last month, the airline announced the resumption of the Frankfurt - Shanghai route.
Incidentally or deliberately, Lufthansa's new move showed that Germany prioritized restoration of trade links with China, which was interrupted by the Covid-19 pandemic.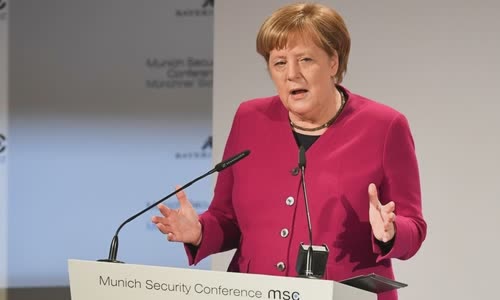 In the context that Germany has to reevaluate its long-standing ally relationship with the United States because of escalating tensions on security and trade, the German leadership recognizes the need to tighten cooperation with China, a major trading partner.
As many Western countries, especially the United States and the United Kingdom, repeatedly criticize Beijing for lack of transparency on the origin of nCoV and recently the move to impose new security laws in Hong Kong, the German government reacts very cautiously.
During a press conference last week, when asked whether he supported the sanctions the US considered to target China, German Chancellor Angela Merkel responded in a dodgy manner.
In fact, China is considered a very important export market for German goods, especially automobiles and machinery.
When demand for goods from the United States declined after the 2008-2009 financial crisis, Germany relied on China, which was virtually unaffected by the chaos at the time, to revive the economy.
Maththew Karnitschnig, Politico's editor, said that this collaborative history was always what Merkel thought when she sought to protect the German economy between Covid-19, which is expected to fall by 6.3% this year.
Although China is also coping with the economic downturn caused by the pandemic, German exporters still find many promising signs.
While the US, Germany's largest export market, continues to struggle with the fight against Covid-19, China is gradually bringing the economy back to work.
Merkel's hesitation to respond to the newly issued Hong Kong security law seems to conflict with the image of her leadership as a guiding principle of Merkel, the reputation she gained after
However, Karnitschnig said that Merkel's current response is entirely in line with the way she maintains relations with China over the past 15 years: expressed concern about human rights and a commitment to continue "dialogue", and
In her relations with China, whether in Tibet or Uighurs in Xinjiang, Merkel has always put her economy first, according to Karnitschnig.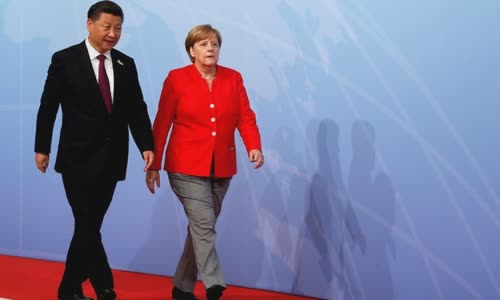 Berlin's priorities for China also profoundly impact the European Union (EU) approach.
"The future of the world cannot be determined without the close relationship between the EU and China," she said during an online conference with Chinese leaders last month.
Germany accounts for about a third of China's trade with the EU, but Beijing has also expanded its relationship with many other economies, from France to Italy.
"The real Chinese goal now seems to be to ensure that there are enough officials in important positions in Brussels as well as in EU member states willing to trade European values to maintain their relationship.
Germany's policy with China does not seem to be difficult.
The biggest barrier to China for Germany and Merkel herself comes from Washington.
In addition, the Democratic and Republican parties have also found a common voice on whether to "ban" Huawei Corporation from participating in building 5G networks in the US and its allies due to security concerns.
The main priority for Merkel with China is to bring the planned trade agreement with Europe back on track.
Covid-19 forced Merkel to postpone the EU-China summit, scheduled to be held in September, when Germany assumed the EU presidency.
"During this time, we will continue dialogue with China in all aspects. Close cooperation with Beijing will bring maximum benefits to the EU," Merkel said last week.