Syrian government troops moved into the town of Tel Tamer near the Turkish border after reaching an agreement with Kurdish militias.
The convoy armed with machine guns and soldiers carrying the Syrian national flag on the morning of October 14 took over the town of Tel Tamer near the Turkish border in response to Ankara's military campaign for the Spring of Peace, according to Ankara. Syrian state communication.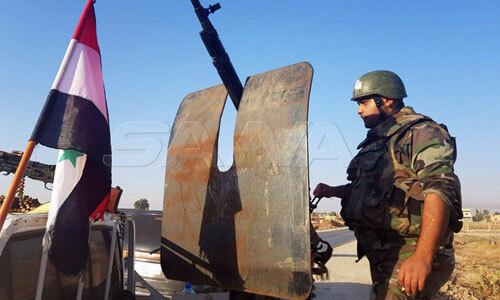 Tel Tamer is located on the M4 motorway, a strategic highway that runs east-west in northern Syria. The town is located only Ras al-Ain, the focal point of Turkey's attack, about 35 km southeast.
"In order to prevent (Turkey) 's attack, according to an agreement reached with the Syrian government, who are responsible for protecting the border and sovereignty of the country, the Syrian army will deploy along the length of the border. to Turkey, "the Kurdish government said in a statement on October 13.
The Kurdish militia reached an agreement with the Syrian government in the context of the United States suddenly announcing the withdrawal of its forces from northern Syria just before Turkey sent troops into the country. The Syrian Democratic Forces (SDF), an important ally with the US in its campaign against the Islamic State (IS), calls Washington's action no different from a "backstab".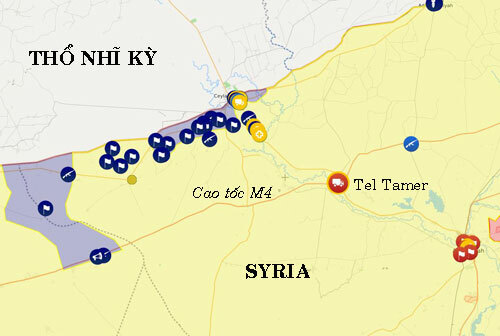 Turkey launched a military operation in northeast Syria on 9 October to target the SDF's location, with the core of the Kurdish People's Protection Units (YPG), which Ankara considers terrorist.
Tel Tamer town location is located in the M4 motorway. Graphics: Liveuamap.
The campaign raises concerns that IS might take advantage of the chaos to rise after the failure of the beginning of the year. More than 130,000 people have left their homes due to the intense fighting. The Turkish military announced it had captured the important town of Ras al-Ain on October 12, while also controlling many villages in northern Syria.