Everyone lamented in unison when the power was out at the grocery store, Tim Hennessy and his wife quickly took the last items and went to the checkout counter on February 16.
Around him was a few hundred shoppers, some only carry credit cards, they tried to store necessities when Texas was in an emergency.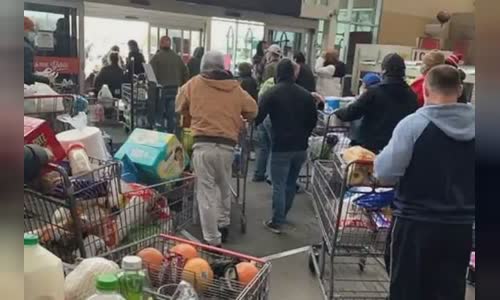 When Hennessy reached the checkout counter, the cashier just waved goodbye, thanked him, and wished him the safe drive home.
"Then I realized they just let us go without payment," Hennessy, 60, told on Facebook.
The fine gesture at the HEB grocery store in Leander, Texas was widely shared online, turned into a spotlight in a bad week for Americans as Texas suffered an unusually cold spell from a massive blizzard.
Hennessy argues that his Facebook post attracts a lot of attention because Americans are "thirsty" for good news at a time when they are constantly suffering from bad things.
"The country has been through a lot of hardships in the past 1.5 years, hasn't it? I think since March of last year. A lot of divisions, a lot of problems have happened, and most of all, Texas is excited.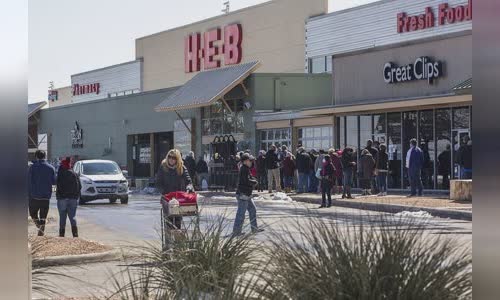 But the beautiful gesture of the H-E-B store is proof that not everything is bad.
"They can easily ask all of us to leave the store as soon as the power outages and ask us to leave goods. But instead, they allow people to continue shopping for 10-15 minutes later
The other customers were also very touched.
H-E-B did not respond to Washington Post's request for comment on the evening of February 19.
Hennessy also witnessed beautiful gestures at H-E-B's parking lot on February 16 when he left.