US Army Secretary McCarthy warned there were still many threats left by "potential terrorists" before and during the day Biden took office.
"Army Secretary Ryan McCarthy revealed the Pentagon was aware of the threats posed by potential terrorists during the period before and during Inauguration Day. The US Department of Defense is working with forces.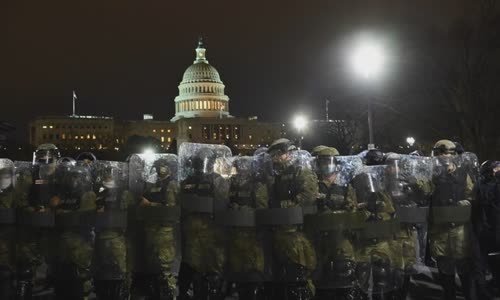 During the dialogue, Pentagon officials said officials opened at least 25 domestic terror cases related to the Capitol Hill riots on Jan. 6.
Hundreds of protesters supporting President Donald Trump stormed the parliament early in the afternoon of January 6 (morning 7/1 Hanoi time), causing the meeting to certify the results of the National Assembly's electoral votes.
The US military drew criticism for not providing timely support to law enforcement to stop the protesters from happening.
The Army Secretary on Jan. 8 said the Pentagon "was not involved in any emergency planning or plan" in terms of security in Congress, adding that all support duties of the military
McCarthy announced that the National Guard of the District of Columbia would significantly increase its forces and additional security measures in the area.