Trump ordered a flagged flag in the White House to commemorate two Capitol Hill police officers killed in a riot in parliament building.
"To honor the dedication and sacrifices of policemen Brian D. Sicknick and Howard Liebengood, together with the entire Capitol Hill police unit and the law enforcement force throughout this great country, with authority given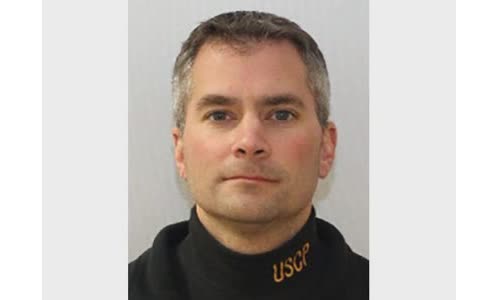 The move comes days after Capitol Hill police announced that Sicknick officer was killed by injury while on a mission to respond to protesters at the US parliament building on January 6.
The US Congressional police on January 10 announced that 51-year-old officer Liebengood also died from the riot, although he was not assigned to the duty that day.
More than 50 police officers on Capitol Hill and Washington were injured, some of whom were hospitalized, after hundreds of Trump supporters swept into the US congress building to hinder a session to confirm the presidential election results.
The incident caused parliamentary meetings to be halted, while MPs sought refuge or evacuation.
After the riot, Sicknick returned to his unit's office and lost consciousness.
In addition to two policemen, four protesters were also killed after the incident, including a woman who was shot trying to break into a protected area in the parliament building.
Capitol Hill Sheriff Steven Sund condemned the mob "aggressively attacking" police defending parliament building and law enforcement officers with tube, tear gas and other rudimentary weapons.
"This riot is unlike anything I've seen in my 30 years in the executive branch," he said.
Sun announced it would resign on January 16 at the call of Mrs. Pelosi.