US federal officials are working to identify, as well as the planning and coordination of the riot mobs on Capitol Hill.
Prosecutors and federal investigators are trying to unravel many of the issues related to the Jan. 6 attacks on US congressional buildings, including whether there is a calculated plan.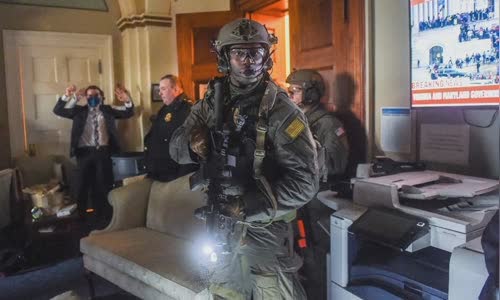 The crowd of protesters angrily shouted Mrs. Pelosi's name as he rushed into the joint session of the bicameral to prevent the confirmation of President-elect Joe Biden's victory.
In online videos and photos, military-uniformed men, some carrying hand-tied ropes, scoured the Capitol Hill, raising questions whether their goal was to kidnap parliament.
Acting US prosecutor Michael Sherwin told NPR that "hundreds" of people could face charges ranging from vandalism to murder for participating in the riots.
"This is a coup," he said.
Before President Donald Trump held a rally outside the White House on the eve of the Jan. 6 session of parliament, federal and local law enforcement agencies shared intelligence information showing some people.
Regional-level intelligence has been widely shared with the Capitol Hill Police, but there is no indication of a plot to attack the parliament building, an official said.
Much of this information is gathered on social media and extremist websites, where protest planners share some of Trump's allegations of electoral fraud.
This is a modal window.
Beginning of dialog window.
End of dialog window.
Federal officials arrested more than 20 people after the riots, mostly suspects that are relatively easy to identify thanks to widely circulated images online.
The harder work now is trying to identify the potential terrorist motives of those who helped organize the attack, a federal law enforcement official said.
During a press conference on Jan. 8, a federal prosecutor in Washington said it was continuing to investigate the possibility of some suspects having foreign connections.
"The goal here is to really identify those people and bring up the initial allegations to them, then we further investigate how these people got here, the degree of participation in the planning and whether there are any.
The Federal Bureau of Investigation (FBI), the Department of Homeland Security and others are working to identify those who may have planned the riot.
The influx of crowds to invade Capitol Hill and overwhelm the police force could encourage others to do the same in Washington or in states across the country, officials warn, which does not rule out