The Democratic-controlled US House of Representatives will vote to consider dismissing Trump on January 13 on charges of inciting riots in parliament.
The vote was conducted with a review of the dismissal of President Donald Trump co-sponsored by more than 210 Democrats, which accuse Trump of inciting an attack on the government by inciting a crowd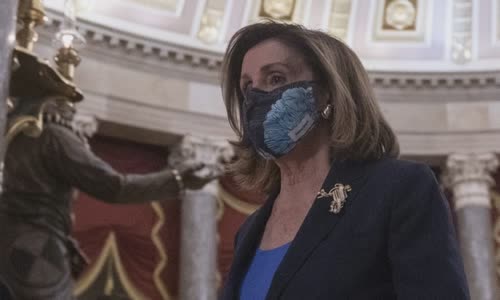 "Agitated by the President, a mob illegally infiltrated Capitol Hill, wounded law enforcement officers, threatened MPs and Vice President, obstructed a bicameral parliamentary session to confirm."
It is unclear exactly when the House of Representatives will conduct the vote.
House of Representatives Speaker Nancy Pelosi has appointed nine Democrats as debating representatives during the Senate trial.
"Their constitutional and patriotic obligation is to present the matter for the President to be impeached and dismissed. Their actions are guided by a great love of the country, determination to defend democracy and loyalty.
The House Speaker, however, did not say when the House will send the impeachment clause Trump to the Senate.
It takes two-thirds of Senators in the Senate to agree for the impeachment clause to be approved and Trump is removed, meaning there must be at least 17 Republicans of 100 senators to vote in favor of the effort.
Senate Republican leader Mitch McConnell said that a review of the impeachment clause could only begin when the Senate returned to work on Jan. 19.
The House of Representatives on the night of January 12 passed a resolution calling on Vice President Mike Pence to trigger Amendment 25 to remove President Trump.
Most of the remaining Republicans oppose the attempt to oust Trump.
After the riots broke out in parliament on Jan. 6, House of Representatives Speaker Nancy Pelosi pressured Vice President Pence to trigger Amendment 25 to quickly depose Trump, determined to hold him accountable.
To activate Amendment 25, Pence and the majority of the US President's cabinet need to declare he is incapable of carrying out his duties.