The US diplomatic service in Hong Kong opposes China to restrict consul General Hanscom Smith's activities, saying it violates personal freedom.
"The restriction on the US Consulate General in Hong Kong is in line with the Chinese Foreign Ministry's recent retaliation, along with reports that China instructed the Hong Kong government not to meet with US diplomats,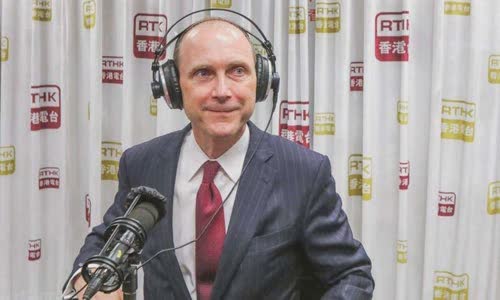 "It also proves that Beijing has failed to adhere to the 'one country, two regimes' model. Hong Kong has for many years benefited from open discussions and free exchange of ideas.
The response was issued by the US diplomatic service in Hong Kong after Beijing enacted new regulations, forcing Consul General Smith to obtain permission from the Chinese Foreign Ministry before meeting with officials in the special zone or government.
Beijing on September 11 announced restrictions on US embassy and consulate staff in both mainland and Hong Kong, calling it a "legal" and "reciprocal" response, after Washington
However, the US Consulate General in Hong Kong explained that Washington's restrictions only target mainland Chinese diplomats, while employees from the Hong Kong economic and trade offices are free to hold.
The agency added that Washington was forced to take the measures after years of Beijing hindering the activities of US diplomatic representatives in mainland China.
Hong Kong is among a series of tense issues that make US-China relations the lowest level in decades.
The United States has imposed sanctions on a number of mainland Chinese and Hong Kong Special Zone officials involved in the drafting and enforcement of security laws.