Clashes broke out when protesters surrounded the parliament house to protest the outcome of the Kyrgyz legislature's election, forcing the police to retaliate with force.
Protests in the Kyrgyz capital city of Bishkek broke out after October 4 parliamentary elections, with 16 parties competing for 120 seats in parliament.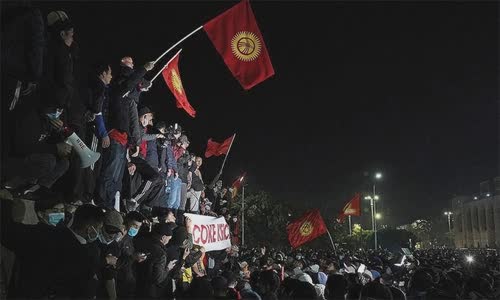 On the morning of October 5, members of the two parties lost in the election to hold protests in Bishkek city center square.
Protesters surrounded the Kyrgyz parliamentary headquarters and prevented officials and government employees from leaving.
Law enforcement forces used stun grenades and rubber bullets to disperse the protesters and arrest some.
Social media photos and videos show protesters swarming inside parliament building, smashing, removing national flags and spraying paint on doors.
This is a modal window.
Beginning of dialog window.
End of dialog window.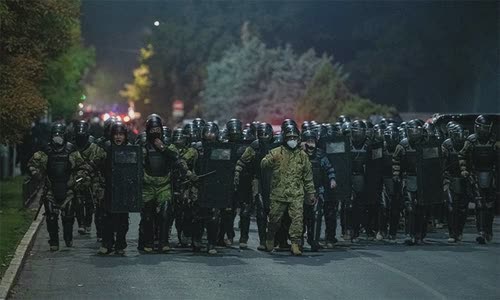 About 590 people were injured and one died in clashes in the capital, Bishkek on October 5, the Kyrgyz Health Ministry said in a statement today.
The Kyrgyz Center for Anti-Torture said about 190 law enforcement officers were injured in the clashes with protesters, six in critical condition.
"Last night, some political powers tried to illegally usurp state power, using the pretext of opposing the election results to violate the public order. They did not comply with the orders of the enforcement officer.
Jeenbekov confirmed that the police were asked to "do not fire" and "avoid bloodshed so as not to harm the lives of citizens".
The Kyrgyz government continued to operate in "special mode", the press department of the government cabinet's office said in the statement.
Another march took place in the city of Osh, southwestern Kyrgyzstan, with about 500 people participating to show their support to President Jeenbekov.