Just before the election, President Trump unexpectedly received a "gift" of running late, when the US economy grew at a record in the third quarter.
Economy has long been seen as a key candidate for President Donald Trump's four-year White House effort and surveys show that he still has an edge on the matter.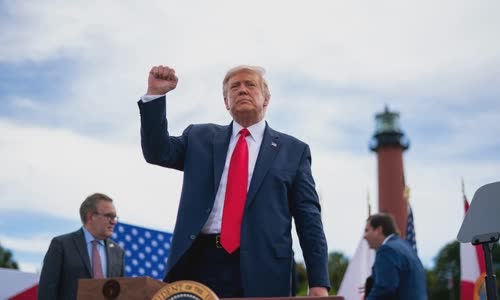 "GDP has just been announced. It's the biggest and best number in our country's history and doesn't even stop there. Next year will be a great one," Trump wrote.
He also repeatedly cited 33.1% figure during a campaign in Tampa, Florida on October 29, and promised tax cuts and record job growth.
"This explosive economic growth is four times greater than what experts predict ... and it is the largest in history. No country, big or small, is recovering like we do."
White House economic advisor Larry Kudlow said that continuing tax policy and cutting regulations by the government will help the economy.
While the new report is considered good news for Trump and the entire US, many economists warn it does not reflect all the serious damage caused by the pandemic.
"This record growth is not enough to get us out of the hole created by Covid-19," Diane Swonk, chief economist at Grant Thornton, wrote in an analysis on October 29.
Economists also said that the October 29 growth report hid the real problems of the US economy.
"A sharp increase in GDP gives a false impression of the real situation of the economy," said Gregory Daco and James Watson, two economists at Oxford Economics, in an analysis on October 29.
American voters tend to appreciate Trump for the way he runs the economy, when compared to how he deals with other issues like pandemic or racism.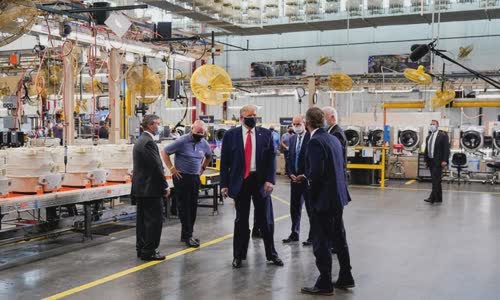 However, some other surveys show that the candidate Biden is narrowing President Trump's advantages in operating the economy in the midst of the pandemic.
Trump regularly attacks Biden's plans, arguing that the administration under Biden will raise taxes and impose stricter restrictions to prevent pandemics, harm economic growth and lead to
The former vice president said he would raise taxes on those who make more than $ 400,000 a year.
Biden also regularly criticizes Trump for his response to Covid-19, a central issue in this year's campaign.
"This report highlights three irrefutable facts about the economy under Donald Trump: we are in a deep hole and President Trump's failure left third quarter growth inadequate to get us out of it."
Although many people believe that the new economic report can give a boost to the US president on the eve of the election, many Republicans are not optimistic about this.
"He made the economy the focus of the reelection campaign. But this is really a test of his level of support," said Dan Eberhart, the prominent Republican fundraiser.
Chuck Coughlin, longtime Republican strategist in the battlefield state of Arizona, said President Trump's attitude toward the pandemic has left him distrusting voters, even as his economic message
"He's right about the economy and Arizona's economy has performed better than the rest of the country, so he doesn't stumble on this big hurdle here," Coughlin said, but said General