The technology 'giants' with popular social networks such as Facebook and Twitter are tools to connect world leaders with the people, but also potentially dividing society.
Facebook on February 25 announced a ban on the Myanmar military from using its platforms, including social networks Facebook and Instagram, after weeks of turmoil over the coup.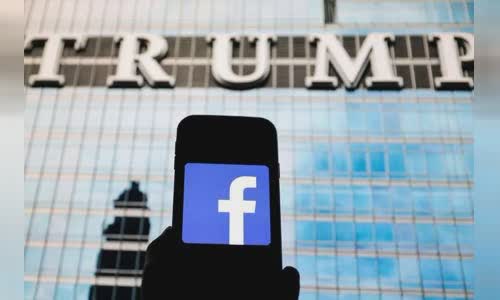 The US tech giant also announced it would ban all "Myanmar military-related commercial entities" from advertising on its platforms.
Facebook is a widely used social networking platform in Myanmar and is also one of the channels for military authorities to interact with people.
In recent years, Facebook has actively collaborated with civil rights activists and democratic political parties in Myanmar.
On the eve of the general election in November 2020, Facebook announced it had removed its 70-page network and fake accounts managed by Myanmar military members for posting content criticizing Aung San Suu Kyi and the party.
In the US, dozens of social networks and technology platforms simultaneously blocked or restricted accounts and keywords related to President Donald Trump after the Capitol Hill riots on January 6.
Axios's statistics show that not only Facebook but also Twitter, Google, TikTok, Reddit, Shopify, Instagram, Snap Chat, Discord, Pinterest ... all "banned" Trump.
A 2019 study found that on average, people around the world spend almost 2.5 hours a day online.
Candidates, political groups, parliamentarians and more are using social media to connect with voters and convey messages.
According to Politico, former US President Trump does not run the government the way his predecessors do, and Twitter gives him the tools to make a difference.
He uses the platform to announce dismissal of cabinet ministers or to put pressure on large corporations.
Derek Robertson, editor of Vox, said that Trump was the first president to turn online comments into the voice of political power.
Commentator Meghan Lopez from the ABC Denver channel rated the former US president as one of the most effective users of social networks.
"I'm not sure anyone has used it to the extent that Trump did," commented Michael Humphrey, associate professor of journalism and communications at Colorado State University.
According to Humphrey, what has made Trump successful is his ability to build consistent topics on social media to attract momentum for political goals.
"The way he used Twitter to build alliances and attack rivals basically created a sense of purpose and mission during Trump's presidency," Humphrey said.
Following in the footsteps of Trump, currently, most world leaders use social networks like Facebook or Twitter to interact with people or make important announcements.
Besides the benefit of bringing political leaders closer to the people, social media also has many potential dangers.
"It is easier to spread false information on social media than it is to fix it and create social divisions than it is to mend," said commentator Zack Beauchamp from Vox.
Former President Trump himself also released a lot of false information when he launched a campaign to reverse the election results in November last year.
The controversy regarding the power of social media and how to control it is becoming increasingly hot, especially after the former US President Trump was banned by a series of social networks.
French President Emmanuel Macron has criticized the move, saying that the decision to block Trump from social networks seemed justified in the short term, but not a "democratic answer".
"I don't want to live in a democracy where important decisions are made from a single player, a private social network. I want it to be decided by rules or regulations.
The French president accused social media platforms themselves of promoting political violence in both France and the US, insisting they were used to "spur protests" that led to a ban on Trump's account.
Some world leaders have expressed concern about the power of private companies to decide whether and when to ban elected leaders from social media.
The governments of Mexico and Poland have plans to pursue policies aimed at preventing what happened to Trump.
In Mexico, President Andrés Manuel López Obrador last month shared on social media that his government will contact other G20 countries to seek a joint proposal related to the matter.
The Polish government, meanwhile, is pushing for a draft "Free Speech" law, first announced in December 2020, that will regulate speech restrictions on social media.
"Owners of social networks cannot operate through the law," Polish Prime Minister Mateusz Morawiecki wrote on Facebook.
According to Polish bill, users can petition social media companies to restore deleted content if they can prove that they do not violate the law.
German Chancellor Angela Merkel, through a spokesperson, also said that the permanent suspension of former President Trump's social media accounts is a "problematic" act of freedom of speech.
"This fundamental right may be interfered with, but must be in accordance with the law and within the framework defined by the lawmakers, not derived from a decision by the management of social networking platforms," said Steffen Seibert.