By not attending Biden's inauguration, Trump will follow in the footsteps of Andrew Johnson, who was also impeached and refused to attend the oath of the opponent.
The transition of power in the United States met with problems when President Donald Trump refused to lose to rival Joe Biden, alleging that voter fraud and the election was stolen.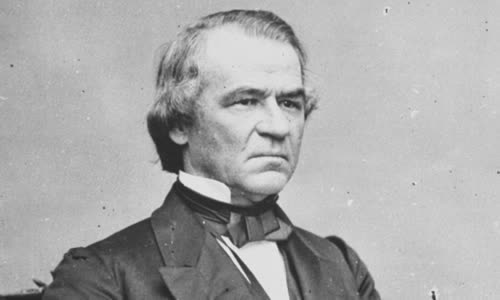 On the evening of January 7, amid rage from both Democrats and Republicans over the Trump-pro-Trump riot at Capitol Hill just as the session was underway, the President finally admitted the White House.
However, the very next morning, Trump suddenly made a new announcement.
With this decision, Trump will become the fourth US president not to attend the inauguration of his successor.
The two men often clashed after the assassination of Republican President Abraham Lincoln in April 1865.
In February 1868, Johnson became the first US president to be considered for dismissal by the House of Representatives after he fired Stanton, in violation of the Term Act, which prohibited the firing of appointed officials without
However, Johnson was so averse to Democrats that they did not nominate him for a second term in the 1868 election. Meanwhile, Grant represented the Republican party to run and win.
The first sign of trouble appeared in early January 1869, when Grant reported "not sharing a car with Johnson when arriving and leaving Capitol Hill".
Johnson did not publicly react to this plan.
Welles also noted that Johnson was not the first president to not attend the inauguration of his successor.
Johnson is happy with Welles' proposal.
However, some cabinet members wanted to attend, especially Secretary of State William Seward, who served under Lincoln.
Finance Minister Hugh McCulloch also expressed interest in coming to the inauguration, arguing that Johnson would look "petty" if he refused to attend.
At the March 2 meeting, Johnson agreed that he and the cabinet should attend Grant's inauguration together, with plans to gather at the White House on the morning of March 4, despite Welles insistently complaining that they
However, Johnson changed his mind at the last minute.
On the cold inaugural morning, Welles was the first to arrive at the White House and shake hands with Johnson.
The other cabinet members then took turns present.
Johnson replied that he wanted to "get the job done here".
When Grant was about to take the oath of office, Johnson remained in the White House to sign bills and "pardon the criminals", according to reports from several newspapers.
"I feel like I can smell the sweet scent of the Tennessee mountains," Johnson recalled his hometown as he stepped out of the White House door one last time.