President Trump at a campaign in Georgia accused rival Joe Biden's family of "corruption" and demanded that the Democratic candidate be locked up.
"Lock up Biden. Lock Hillary," President Trump on the evening of 16/10 announced at the campaign in the city of Macon, Georgia.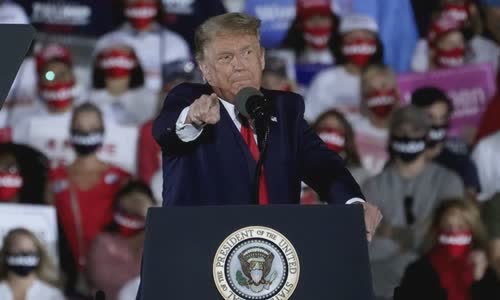 "Over the past few months, we have known Joe Biden is a corrupt politician. The Biden family is a criminal empire," Trump told his supporters but did not provide any evidence.
During the 2016 campaign, Trump also frequently called for the imprisonment of Democratic rival Hillary Clinton for her use of personal email for work while as US secretary of state.
In 2016, the FBI did not propose to prosecute Clinton because she sent a small amount of confidential email through a private server at her home in New York.
President Trump's comments come after the New York Post earlier this week revealed emails from Hunter Biden, son of Democratic presidential candidate Joe Biden, suggesting he used to take advantage of special access.
However, the election campaign of Biden denied information from the New York Post, confirmed in the work schedule recorded, he has never met the Ukrainian businessman mentioned above.
"I don't have any comments. Just another smear campaign," Biden said on October 16 when asked about the New York Post newsletter.