Trump wants to hit hard with China to distract public attention from his failures, but this strategy does not seem to be working.
According to political risk consultancy Eurasia Group, US President Donald Trump's repeated accusations against China of causing Covid-19 to spread globally or pressuring Beijing over a series of other issues is part of the war.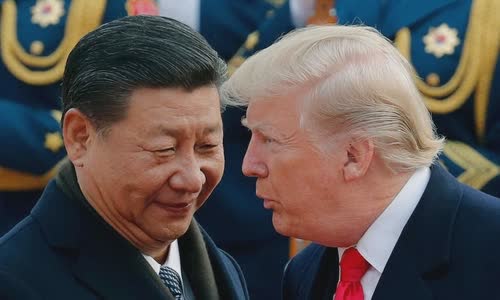 Trump's election campaign now finds that blaming China for the pandemic "is fruitless, not because of the lack of anti-China sentiment, but because the American people are just focusing on Covid-19 and
"I really don't think the China issue is having a big impact in this election," he told reporters at an online press conference about the foreign policy priorities of President Trump and his rival party.
According to a survey conducted by the Pew Research Center in July, American negative attitudes about China "reached a new historic high," 73%, when the Covid-19 pandemic broke out.
But according to a survey conducted by Gallup Poll over the last two weeks of September, registered US voters only rank ties with China as the second most important bottom-up issue on 16 electoral issues.
China is not among the three topics that American voters are most interested in: public health, economics and racial equity, so this is not really a good leverage for any candidate who wants
"The American public's opinion of China may be very negative but does not mean that anyone who is tough on China will get their vote," Sun said.
Yingyi Ma, professor of sociology at the Maxwell School of Sociology and Public Affairs at Syracuse University, said the "critical thinking skills" have kept China away from internal concerns.
"Most Americans don't necessarily consider their problems with China to be related to domestic ones," Ma said.
Hunter Biden has been repeatedly accused of corruption by Trump and his allies for the past year.
According to Butts, Trump's campaign is keen to launch a major attack on Biden related to the China issue.