The proportion of people who want to vote for Trump in the six battlefield states, which are often determined by election failure, increased from July to early September.
The Redfield & Wilton Strategies Company, for the past four months, has held voter polls in six states, including Arizona, North Carolina, Florida, Pennsylvania, Michigan and Wisconsin, where Trump used to win closely with the candidate.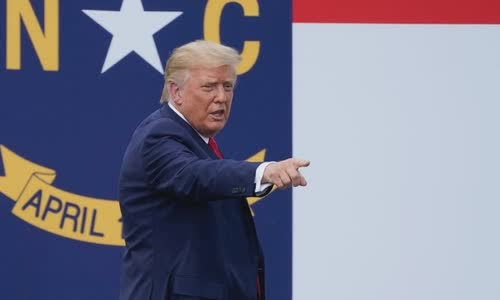 The survey results in mid-July showed that Democratic presidential candidate Joe Biden "outstripped" current President Donald Trump in all 6 states.
But data from six battlefield states over the past six weeks is sparking huge hopes for re-election with Trump.
Poll results in late August and early September published by the Telegraph on 9/9, after the two parties ended the national conference, indicated that the advantage gap of Biden is increasingly narrowed.
Trump pulled ahead of Biden in North Carolina by a close one percentage point, according to polls by Redfield & Wilton Strategies.
In Pennsylvania and Arizona, where Biden was 7% and 8% ahead of Trump, the gap is now 5 percentage points.
The reason for Trump to close the gap with Biden is currently controversial.
A majority of Americans had previously opposed Trump's handling of the pandemic.
The change in voters' minds may also be due to the Republican National Conference (RNC), according to Riley-Smith.
But polls and scholars note that in the past, virtually no party was able to restore support ratings thanks to the national convention, as voters' views on the two candidates were
But Riley-Smith also emphasized that the survey results only reflect voters' thoughts at a time, it is difficult to predict the final election result.
Another factor that many analysts think may affect voters' views on the two presidential candidates is economics.
"The economic driver is the big asset of Trump in his campaign message, that he can guide us through the economic crisis better than any other candidate," said Stephen Moore,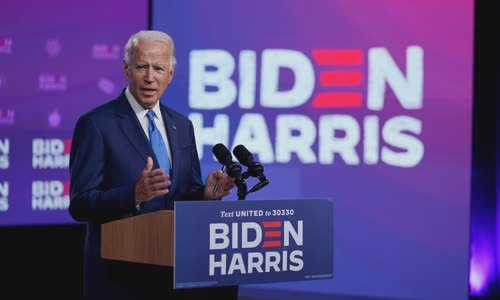 "Trump made business mistakes, me too," said Dale Georgeff, a pro-Trump businessman in Cedarburg, Wisconsin.
This reflects Trump's strength in the eyes of voters, who see him as a famous real estate mogul and businessman who has driven the US economy to strong growth during more than three years in office.
This will be a weakness that Biden's campaign will have to work on in the coming weeks, especially if the number of nCoV infections continues to decline and more voters will increasingly consider who is the right person to lead.
When asked about which policy areas influence voters' voting decisions in six states, Americans said the economy accounted for the highest percentage and then health care.
Most voters in six states also said they don't care whether Trump or Biden are "physically and mentally better" when deciding to vote, according to a survey by Redfield & Wilton Strategies.
However, most voters in six states believe that Biden will handle the pandemic better than Trump.
"The root cause of the problem is that Trump was wrong during the Covid-19 crisis," Biden said on Wednesday, claiming that Trump was the cause of all current US problems.
But the poll results of Redfield & Wilton Strategies also show another alarming sign for Biden, that is, many voters support Trump's "law and order" view of the riots in America.
Recent data about the US presidential election this year makes many experts think that Trump is completely capable of a successful comeback.
"Are you ready for Trump's victory? Are you prepared to watch Trump beat your opponents again? Are you really sure that Trump cannot win? Are you pleased to believe that?"
"Sorry to bring this fact up again," Moore said of the possibility of Trump repeating the 2016 victory scenario.