Trump said the US may approve a Covid-19 vaccine 'in the next few weeks', but insisted it was not for political purposes.
"People won't have to wait a few years to get vaccines. I pushed the process along with the US Food and Drug Administration (FDA). We'll have vaccines in a few weeks, maybe four or eight.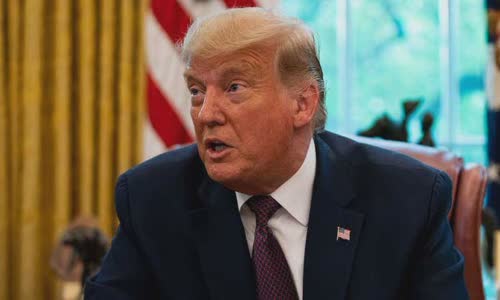 In response to how to respond to the pandemic, Trump said he "doesn't want to create panic and overdo things", adding that the situation in the US is getting better than it was earlier this year.
"We're turning things around. Texas is cooling off, Florida is doing very well," the White House boss said.
Trump's comments came as some Democrats questioned the safety of the potential Covid-19 vaccine due to accelerated development.
Dr. Anthony Fauci, medical advisor leading the White House's fight against pandemic, has repeatedly said that the approval of a safe and effective Covid-19 vaccine by the end of this year or early next year is possible.
The US is currently the world's largest epidemic zone, with more than 6.7 million cases and more than 199,000 deaths, making the economy plunge and millions of people unemployed.